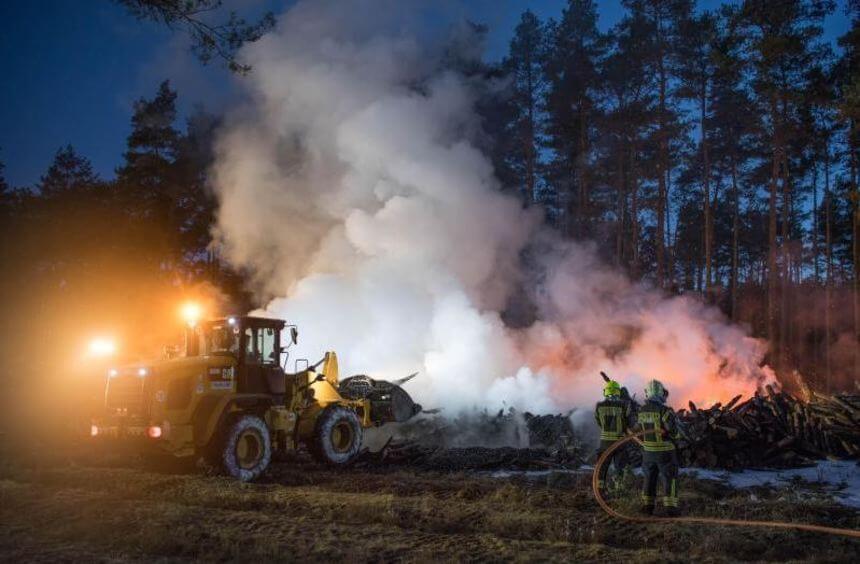 Wandlitz (TEH) – In Brandenburg, a fire has meanwhile endangered around 25 hectares of forest. The fire departments in the area had moved out to the fire site near Wandlitz around midnight, a fire department spokeswoman said at night.
There, logs stored near the Landesstrasse 100 between Schonwalde and Basdorf (Barnim district) had started to burn. "We assume arson," said the spokeswoman.
Because of the current drought, there was now a risk that the flames could spread quickly. According to the spokeswoman, an area of ​​500 meters by 500 meters, ie 25 hectares of forest, was at risk. The spokeswoman initially assumed that "the fire brigade has to do the whole morning" to put out the fire. At 6.30 a.m., the fire department gave the all-clear – the forest was no longer in danger.