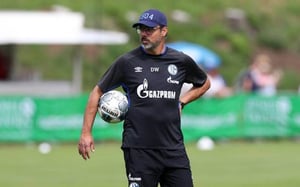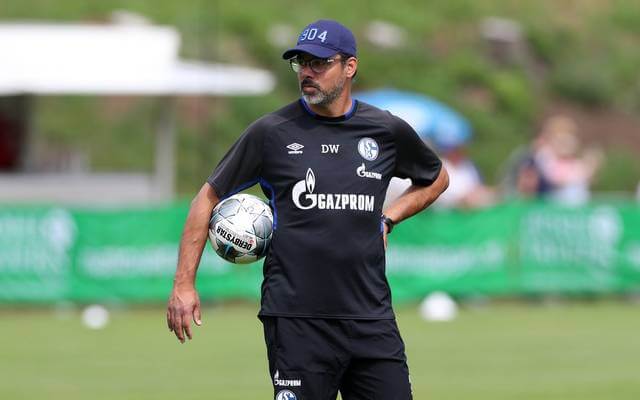 Berlin – Normal team training is far from being an option. If more Bundesliga clubs return to the training ground today, the program will be characterized by all kinds of oddities.
No one-on-one battles, changing rooms and locked showers – and certainly no lapwings on the edge that comment suspiciously on every miss. The coronavirus also drastically restricts the everyday life of professional soccer players.
"Everything has changed, we are all entering new territory together," said David Wagner, coach of FC Schalke 04, the "Bild am Sonntag" about the effects of the crisis. From now on, Schalke may train in groups of up to seven professionals based on official permits. However, they have to change individually, and a certain minimum distance is required.
Strict conditions also apply to leaders FC Bayern. According to a report by the "kicker", the players are to be divided into four groups, which are picked up at intervals in the underground car park on the club premises. You should train in different places, shower at home. Most recently, the pros of the record champion had kept themselves fit with cyber training, i.e. via video switching.
"We do not want extra sausage, which is not appropriate in these times," said Christian Seifert, Managing Director and Chairman of the Board of the German Football League. «But we are a commercial enterprise like many others. Training is also part of the job. And the clubs are trying to navigate through this time. »
The general meeting of the DFL had agreed on the previous Sunday as the key date, from which training should be increased again. Game operations are currently interrupted until at least April 30. The declared goal of all clubs is to play again in May and to complete the season by June 30 if possible. Reasonably regular training is therefore necessary.
Some of the 18 Bundesliga clubs had already started training on the pitch. Second, in the table Borussia Dortmund has been back for a week, but only in fixed groups of two and without the opportunity to come together in a large team.
VfL Wolfsburg has been training since March 23, also exclusively in small groups that work at different times at different locations in the interior of the Volkswagen Arena. The VfL also has a special permit to return to the training ground.
Copyright © 2023 The Eastern Herald.