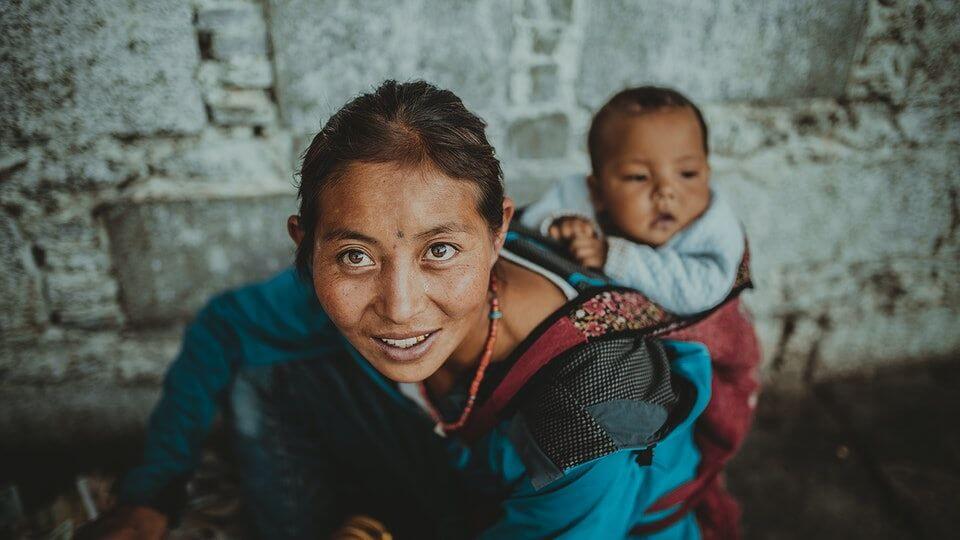 As the news of Mother's Day has already started doing rounds on social media, it comes with it the frenzy of the merchandise being displayed in gift stores collated to earn profit in the name of honouring mothers. Around the world Mother's Day, In fact, Mothers' week is celebrated to pay gratitude to the tireless work and labor our mothers do. This the only time, when a gender-neutral unanimous voice is heard or echoed. But does the Personal which is political in the hegemonized patriarchal government does give that status to mothers or is there a hidden agenda behind it?
Reaffirming Feminist identity
Mother's Day gives reassurance, a sense of pride, and joy to all the mothers. The whole process of giving birth is reaffirming and reassuring that to be born a woman and to be able to give birth to a new life is no less than a miracle. The miracle of a miraculous womb. Having said that, the choice of becoming a mother and choosing to give birth is a very westernized recent phenomenon. As the reality in Global South is way different. It is a known fact that in many developing countries the women are forced into the sexual act to satiate the desires of their male counterparts and conceiving becomes an accidental part of the whole process. Now, whether with choice or without the woman having had achieved the status of a wife retains the baby in the womb till birth and then nurtures the child for life. A mere act signifying the hallmark of masculinity becomes a medal of motherhood for a woman which she happily or unhappily wears it for life with choice or without. This definitely makes one suggest that celebrating Mother's Day is a reaffirmation and reassurance of being a woman to a woman.
Social Identity of a Woman
Embracing motherhood is embracing a new social identity in the hegemonized patriarchal state. Hailing the Patriarchal crown doesn't leave much scope for women to establish their identity and significance. With the changing times, a handful of women who have been a part of the working-class community dared and dreamed to establish a place equivalent to the hailed patriarchal crown. Unfortunately, their voices have gone in vain or have been mocked.  Women for generations and ages have been searching for their identity. Motherhood was considered sacred and gave a new identity to women. Motherhood is something that all-encompassing men can never do and be. So, women got a new social identity by becoming a mother and embracing motherhood. For any woman to achieve a status of womanhood she should be able to carry on the progeny of the familial inheritance. Unable to do so will make her the victim of family rebuke.
Gendered Media
Feeling gratitude for the mother can't be a day's or a week's phenomenon, it is an emotion held intact in children's hearts because of the unconditional love and care received from mothers. Then how come so much discourse about Mother's Day, does the word act as a signifier to womanhood? The answer lies within the realms of media and its entrenchment in our lives and minds. The capitalistic economy leaves no stone unturned to mint profit whether then they have to do it in the name of mothers and motherhood. It is solely their collective conscience evoking, that a distinct day or week has been designated for recognizing and paying tributes to our mothers. From selling cards, keyrings to expensive jewelry, the market is monopolized by the mindset of the profit-making capitalists. We are mere victims of the media and its emotional selling tactics. Social media has equivocally made its mark in further perpetuating this contention, it plays a pivotal role in exerting peer pressure wherein to celebrate a day or week dedicated to mothers is a way of gaining recognition and acclamation in the new normal.
Love and Pity
I asked my son why do you love your mother? He came up with an answer which completely reiterated the gendered identity of a woman and their placement in a patriarchal society. He said, "I love you because you cook for me, you clean my clothes, you mop the floor and you make me do homework." Hearing all this though I was filled with endless adulation and love for my son to be able to wonderfully articulate his emotions emerging from his 8years old naive mind, it did leave me pondering with many questions. I consider myself a working-class, so-called modern woman, still, my son's upbringing has somehow failed me in instilling gender-neutral values in him. It seems nothing much has changed for years except for the attires, outlooks, and structures of homes and families. A women's personal was always political and her imagery is formulated by all the forces operating around her.
Another thought that occurred to me was, is it love out of pity for the endless household chores performed besides the work on the professional front. Does the imagery of our mothers too is framed out of pity for her? Why after so many years the status of women still fails to justify her image besides being a homemaker?
The answer is 'Yes' this celebration and tribute do mark the endless pain and sacrifices the mothers bear in giving birth, raising a child besides taking care of the endless demands of the familial and societal burden she shoulders.
Motherhood
Does only giving birth make you a mother or living the process of it for life makes you one? Motherhood does starts from the womb, but it definitely ends in the grave or pyre. The mother holds the thought and love of her child in her heart and mind for life. She embraces the life she brings to the world and voluntarily embraces the pains, sacrifices, and love that comes with it.
Motherhood is an abstract term trying to define an emotion that runs too deep to comprehend through words. It is a journey that a woman voluntarily decides to embark on and live with. It is the only relation where the pain is felt by the mother when the hurt is experienced by the child.
Happy Mothers Day
Disclaimer:
The views and opinions expressed in this opinion article are those of the author(s) and do not necessarily reflect the official policy or position of
The Eastern Herald
.