Elevating your lifestyle can be done in simpler ways than splurging cash. You can buy yourself the latest iPhone and feel like there's so much more you can do because of that one small device in your palm. Similarly, there are ways to elevate your lifestyle with certain home repairs too.
What home repairs are we talking about exactly? So sometimes minor damage within the household can cost us hundreds of dollars in order to have it repaired. And many times the repairs probably require more extensive work than anticipated. Power surges can ruin your home's electronics, just like drains and piping within the walls can sometimes have leaks that cause further damage to fixtures. Luckily something can be done about these issues.
Just like we have car insurance, life insurance, warranties for gadgets, there is insurance of sorts for your home fixtures too.
Surge Coverage
Power surges as we already mentioned can cause damage to a lot of our home electronics – basically any electronic device. It could be your refrigerator, the TV, lights, chargers, laptops, even power outlets. And we're often left to wonder what could have possibly caused our charger to suddenly stop working. Did the wiring inside tear? Is something wrong with the charging pin? We tend to forget that power surges occur almost every day due to several reasons, and often go unnoticed; it is usually the culprit.
So what do Surge Coverage Plans do exactly? It covers the unexpected costs you would have to incur in case of any repairs or damages to any home electronics due to power surges.
First Energy Home provides great Surge Coverage plans for its customers starting at $4 monthly, providing the reimbursement of any repair or replacement of a residential electronic product. These include:
Gaming consoles
Kitchen appliances
Computers
Televisions
Smart devices
Air conditioning units
Washing machines and dryers
Plumbing Plans
Plumbing plans are equally as important as insurance for your car. Why? That's because certain plumbing issues could be more extensive than what we see. You could have a clogged sink and it could be a bigger issue with the piping within the walls. And surely covering the cost of such repairs could land you with a hefty bill.
Ease your stress of any plumbing issues with Homeserve plumbing and drainage plus cost at an affordable rate for a subscription. Here is what the Homeserve Plumbing plan covers:
Clogged toilets
Replacement or pipe repairs
Burst interior water pipes
Repair of exterior eater service lines
Sewer line repairs
Leaky pipes of hot water heaters
Homeserve has contractors available around the clock to help with any of your plumbing issues, so you don't have to take matters into your own hands if something goes wrong any time of the day.
Heating & Air Conditioning System Coverage Plans
Your home's heating and air conditioning systems are always in use – except for the few hours in the day when nobody's home. Point is, they function every single day so of course, there would come a time when there would be some maintenance required or any repairs are due.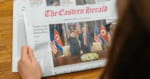 Calling in a professional and setting up a visiting appointment can drag the issue out for longer than it needs to be, so why not subscribe to a coverage plan for your heating and air conditioning systems? Homeserve offers HVAC (heating, ventilation & air conditioning) plans that cover the cost of any repairs or replacements required in your home systems. They also have a team of licensed professional technicians that can come in at your preferred time of choice and have a look at the issue.
Here is what Homeserve's HVAC plans cover:
Air conditioning systems
Heater or furnace breakdowns
Replacement or repairs of water heaters
Issues with gas valves
Circuit boards
Pilot burners
There are many other companies across the country that provide different categories of home coverage plans – the above-mentioned are some of the best ones yet. Consider these coverage plans as investments into your home because why wouldn't you want to protect everything you paid so much for? Damages and leakages can occur out of the blue at any hour of the day, and hiring independent professionals and technicians to take care of the job could take up a lot of your time to schedule a visit and can be expensive as well. These plans provide a literal 'coverage' of the cost of repairs or replacements if need be.