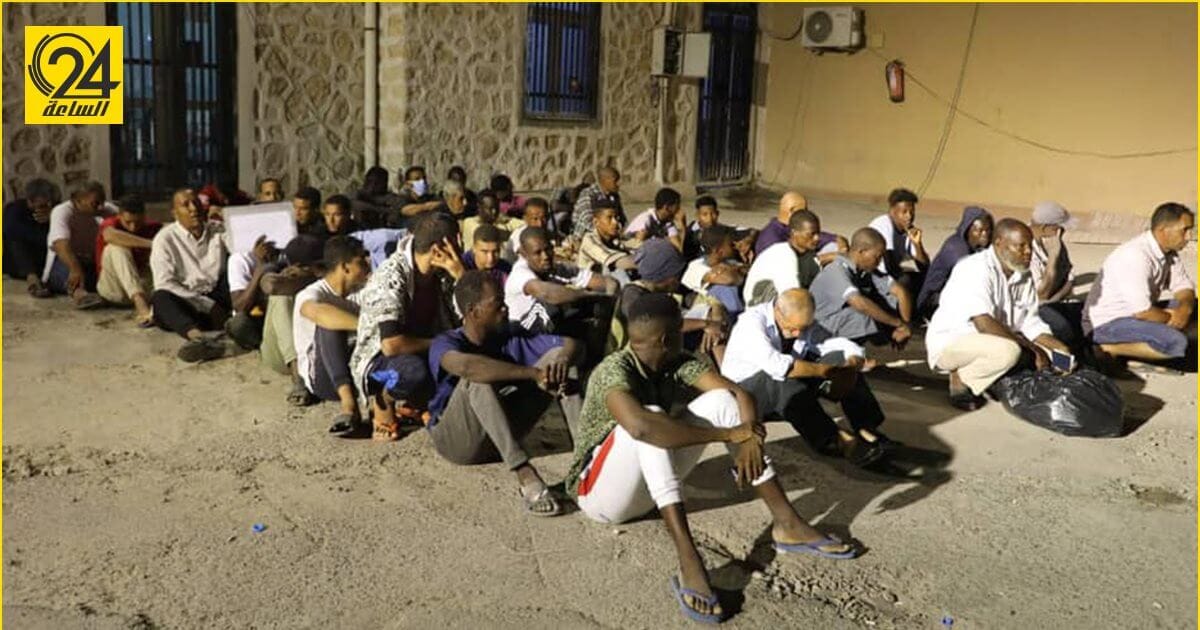 On Wednesday, the Ministry of Interior of the Government of National Unity announced the arrest of 202 illegal immigrants of various nationalities in and around the Old City.
According to the ministry's statement on its Facebook page, the security patrols of the General Administration of Central Support in the Old City managed, yesterday evening, Tuesday, to seize 202 illegal immigrants of different nationalities, as part of the security campaign undertaken by the office's patrols in the city. Old and nearby.
The statement indicated that the concerned authorities referred all the arrested persons to the Anti-Illegal Migration Agency.
And last Sunday, the ministry also announced the arrest of 193 illegal immigrants, in a security campaign in cooperation with the competent authorities of the Internal Security Agency in the Old City.