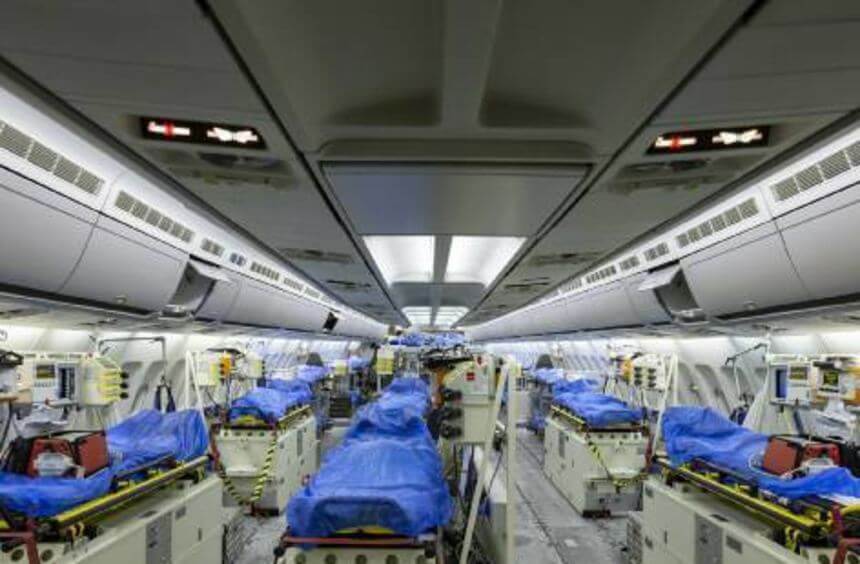 Berlin – We help you! Germany sent this message to Italy and France. Because there it is sometimes difficult for doctors to care for all corona patients. Some hospitals lack beds and equipment. A solution: Some seriously ill people are brought to Germany to be treated here.
The Bundeswehr also helps with transport. She owns the special aircraft Airbus A310 MedEvac. It's built like a flying hospital. It contains sick beds and equipment. These are machines that help to breathe. If necessary, the sick can even be treated while the plane is in the air.
The plane flew to Italy on Saturday and brought six people to us. The German minister Annegret Kramp-Karrenbauer said: "In times of greatest need, it goes without saying that we stand by our friends." Ambulances awaited the plane at the airport in Cologne. Helpers received the sick. They wore protective suits and masks to avoid being infected with the coronavirus. Then they took the patients to hospitals.
Germany has taken in more than 70 sick people from Italy. At least 30 people came from France. These were often driven across the border by ambulance. Others were taken to German hospitals by helicopter. The French President wrote: "Many thanks to our European neighbors." This cohesion saved lives. (TEH)