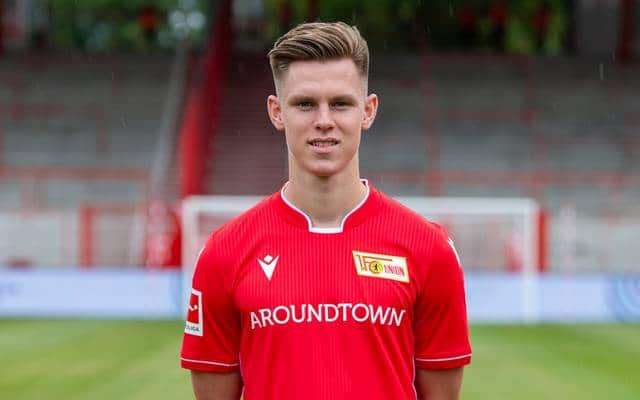 Berlin » Julius Kade from Bundesliga club Union Berlin virtually caused a little sensation during the Corona break.
The 20-year-old defeated bass player 3-2 in the FIFA 20 event "Bundesliga Home Challenge" e-sports professional Jan-Luca "Bassinho". Union won 5: 3 against VfL Bochum.
FC Schalke 04 won the only first division duel of the day against VfL Wolfsburg. Bundesliga professional Nassim Boujellab made Schalke's success perfect with a 3-0 win over youth goalkeeper Lino Kasten. Before that, Schalke's Tim «Tim_Latka» Schwartmann won the FIFA professional duel against Benedikt «Salz0r» Saltzer 2-1.
FC Augsburg won 5-2 against Hamburger SV. It lost to Eintracht Frankfurt and Bayer 04 Leverkusen. Bayer lost 4: 6 against Dynamo Dresden. Previously, Frankfurt received a 7-8 against Arminia Bielefeld. FC St. Pauli and VfB Stuttgart, on the other hand, were able to celebrate. The Kiez kickers won 3-0 against 1. FC Nurnberg, Stuttgart defeated Jahn Regensburg 5-1.
At the event of the German Football League, 30 teams from the area of ​​the two highest game classes exposed to the coronavirus pandemic take part. Each encounter consists of two separate games, the results of which are added together. Officially, the competition is not included in a sports rating.