India is set to be the fourth-largest economy in the next 20 years and probably the most populated country in the world in the near future.
India generates almost 960 MT of solid waste annually as by-products during industrial, mining, municipal, agricultural, and other processes. Of these ∼350 MT is organic wastes from agricultural sources; ∼290 MT is the inorganic waste of industrial and mining sectors and ∼4.5 MT is hazardous in nature. Efforts are being made to safeguard the environment by recycling different wastes and utilizing them in value-added applications. Many organizations and start-ups are working on alternative solutions to using this waste as a substitute in different sectors.
International Council for Circular Economy is working actively to bring the transition towards a regenerative model. Recently they conducted a webinar on "Joint declaration between EU and India and how is it going to impact India". Veterans from the industry included Axel Darut, EU affairs advisor, Dr. Prasad Modak from IIT Bombay and Shalini Goyal Bhalla, Sustainability expert, ICCE.
Axel Darut discussed the EU's Circular Economy Action Plan, which announces initiatives for the entire life cycle of products, from design and manufacturing to consumption, repair, reuse, recycling, and bringing resources back into the economy. The Action Plan is at the core of the European Green Deal, the EU roadmap towards climate-neutrality. Applying ambitious circular economy measures in Europe can increase the EU's GDP by an additional 0.5% by 2030 and create around 700,000 new jobs, says Axel.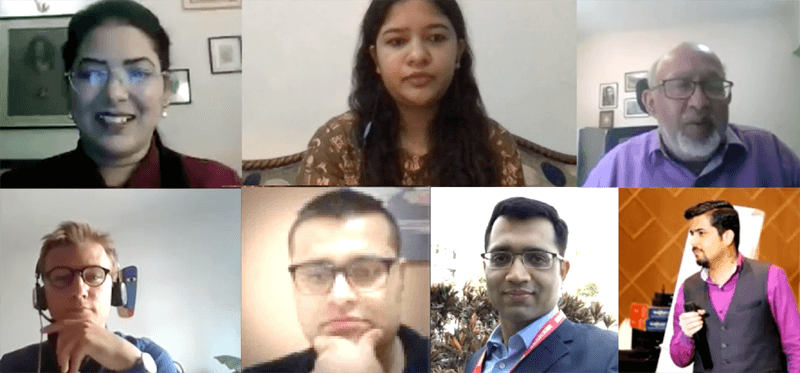 Dr. Modak emphasized the need for economic instruments to promote the Circular Economy in India. It would be interesting if we had the policy to promote certain products and services which are supportive to circularity, says Dr. Modak.
Shalini Bhalla highlighted the exigency to work towards reducing the overall consumption of virgin material. "Both blocs are witnessing businesses coming up in recycling of plastic waste. But this is just the tip of the iceberg. A lot needs to be done to make the entire production and supply chain circular. Lifecycle assessment needs to be the center of focus", says Shalini Bhalla.
Both the EU and India can work together to learn from each other's best practices, work on collaborative business models to improve the efficiency and lifecycle of the products, and avoid materials going to the landfills. Joint ventures between the two can ensure the scalability and execution of circular practices.