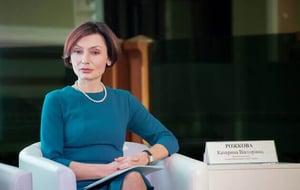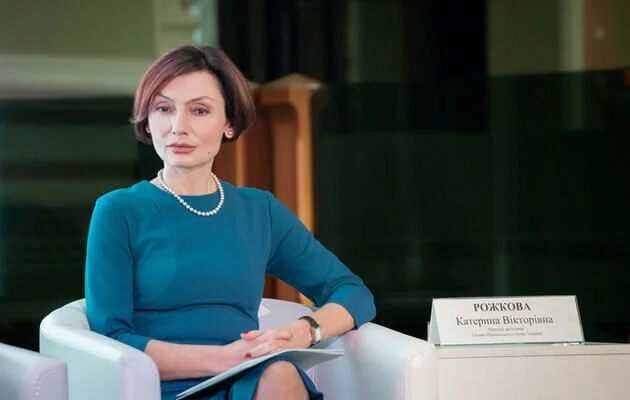 The International Monetary Fund did not agree to the dismissal of Yekaterina Rozhkova, therefore the head of the NBU Council, Bohdan Danylyshyn, will be "merged" immediately after her resignation.
As noted, Western creditors set a condition for Ukraine that for the independence of the National Bank of Ukraine it is impossible to remove the remaining board members Katerina Rozhkova and Dmitry Sologub.
In case of dismissal from of the first deputy head of the NBU, Rozhkova, the head of the NBU Council, Bohdan Danylyshyn, will also be dismissed from the NBU, presenting him as the initiator and guilty of this decision.
"During the last few days of large-scale negotiations with the IMF on the independence of the NBU, in anticipation of the issue of Rozhkova's dismissal, the negotiators realized that Danylyshyn could become a bargaining chip with the IMF after the NBU Council made such a decision. After this decision is made, Danylyshin may be made guilty, "an informed source close to the relevant negotiation process told NV.
Also, together with Danilishin, the IMF considers it necessary to withdraw from the NBU Council the recently noted Vitaly Shapran, who harshly commented on the imposition of Dogana on Sologub and Rozhkova.
As the source of NV Business clarified, on October 16 the issue of dismissal of Katerina Rozhkova will be put on the agenda of the NBU Council.
"100% are going to vote," he said.
Recall that Rozhkova herself believes dismissing her due to communication with the media is a wake-up call for the independence of the central bank.
She also noted that the decision to issue a reprimand and to express no confidence was taken "behind closed doors, without giving reasons or hearing the parties."
July 1 the head of the NBU board Yakov Smoliy wrote a letter of resignation … He explained this decision by systematic political pressure, which prevented him from effectively performing his official duties. Shortly before writing a statement, Smoliy announced plans to lead the National Bank until 2025 – the expiration date of the seven-year contract signed in 2018.
On July 2, Volodymyr Zelenskyy made a submission to the Rada, and the next day parliament, with 268 votes in favor, dismissed the head of the NBU.
Yakov Smoliy's announcement of his resignation was the result of prolonged pressure from the President's Office. Issues of emission and refund of money to Igor Kolomoisky and the Surkis brothers became a stumbling block.
Also, over the past two months, the NBU Council has dismissed three deputy heads of the NBU, appointing new people to replace them. Of the old Smoliy team, only Rozhkova and Sologub remained on the NBU Board.
Copyright © 2023 The Eastern Herald.