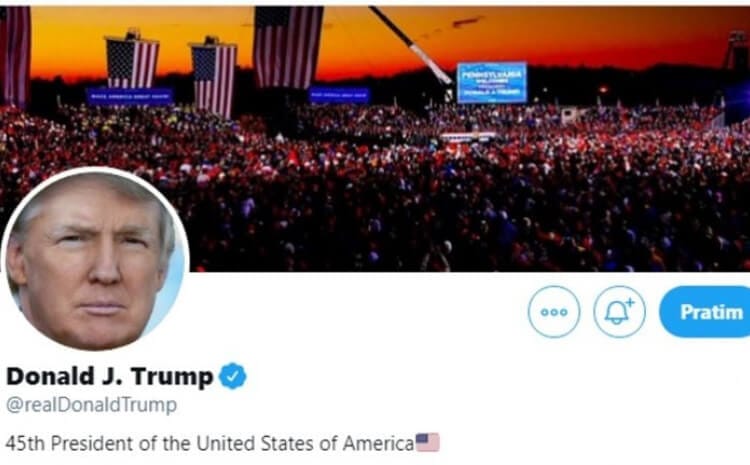 Twitter restricted users from sharing President Donald Trump's "tweets" "because of the danger of violence" as hundreds of protesters flocked to the Capitol on Wednesday to force Congress not to confirm Trump's defeat.
The social network said it would take action against threats and all calls for violence in line with its civic integrity policy.
Such "tweets" will not be able to be "retweeted", they will not be able to be answered, nor will they be able to be "liked".
Tweeter is blocking Trumps tweet. Crazy times! pic.twitter.com/g7HB5SsEde

— Moose (@sNapz310) January 6, 2021
In his Twitter messages, Trump continued to make unfounded allegations of election theft to his detriment.
In a video message, Trump called on the protesters to return home.
Trump and his allies continued to make unsubstantiated allegations that the election had been stolen, and those allegations abounded on platforms including Twitter and Facebook.
Earlier, the main information fields dividing the country's population into two. How misinformation flows affect American society and the US Presidential Election.