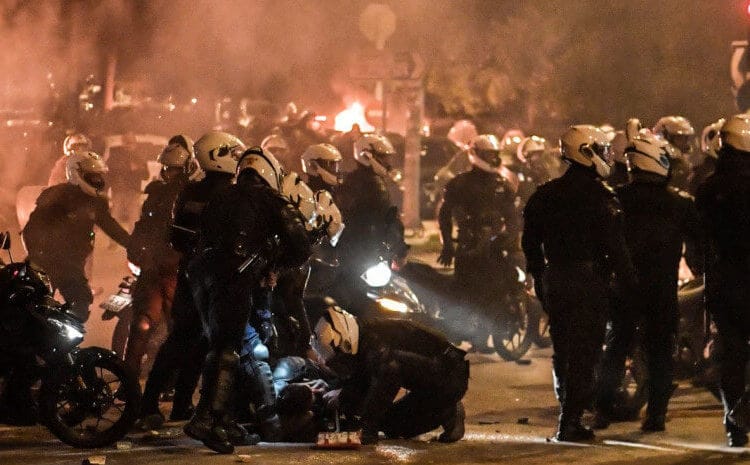 A Greek police officer was injured on Tuesday after clashes erupted during a demonstration against police brutality in an Athens suburb, sparked by the release of footage showing police officers beating a man in the neighborhood on Sunday.
More than 5,000 people marched through the densely populated Nea Smirtni neighborhood. Police fired tear gas to disperse a group of demonstrators who have been separated from the march and threw firebombs at them, burning containers with garbage.
Television footage showed a man in a police uniform lying on the ground.
The incident shown in the amateur video was condemned by opposition parties and the authorities are investigating the police use of force, Reuters reports.