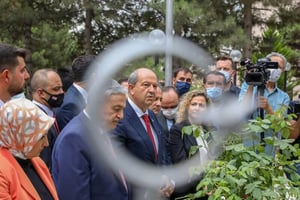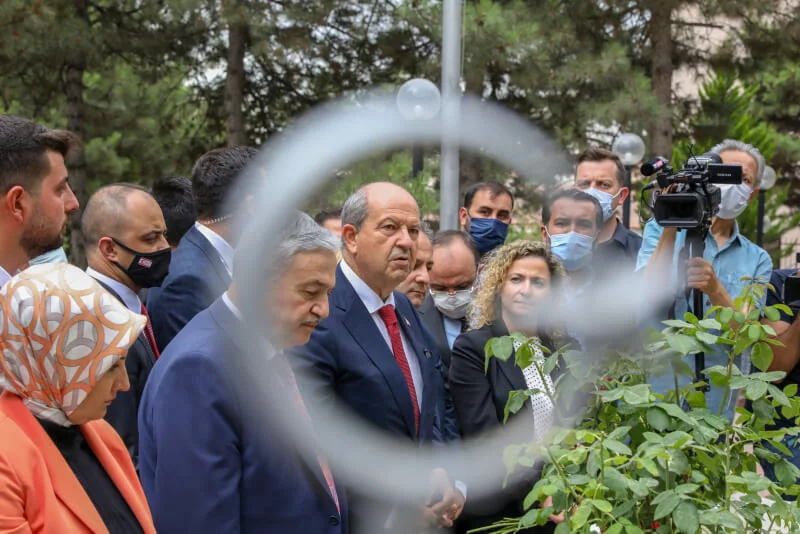 The President of the Turkish Republic of Northern Cyprus, Ersin Tatar, stressed that his country will not allow its ties with Turkey to be severed.
This came in a press statement made by Tatar, on Sunday, on the sidelines of his visit to the state of Elazig, eastern Turkey.
He added that the people of his country and his Turkish counterpart are "children of one nation," and that their common goal is "to create a strong Turkish nation."
With regard to the Cyprus issue, Tatar said that a solution in this regard can only be reached through an agreement between the "two independent neighboring states."
He also affirmed his rejection of the federal solution to the Cyprus crisis, indicating that this solution is "no longer possible," stressing the desire for a solution through recognizing the two parts of the island of Cyprus as independent states.
Tatar indicated that they aim to establish the future and security of his country, in cooperation with the Turkish state.
He stressed that they will not allow his country's ties with Turkey to be severed, and that they seek to strengthen these ties in the political, economic, cultural and other various fields.
Cyprus has been suffering since 1974, a division between two parts, Turkey in the north and Rome in the south, and in 2004, the Greek Cypriots rejected a plan presented by the United Nations to unite the two parts of the island.
Copyright © 2023 The Eastern Herald.