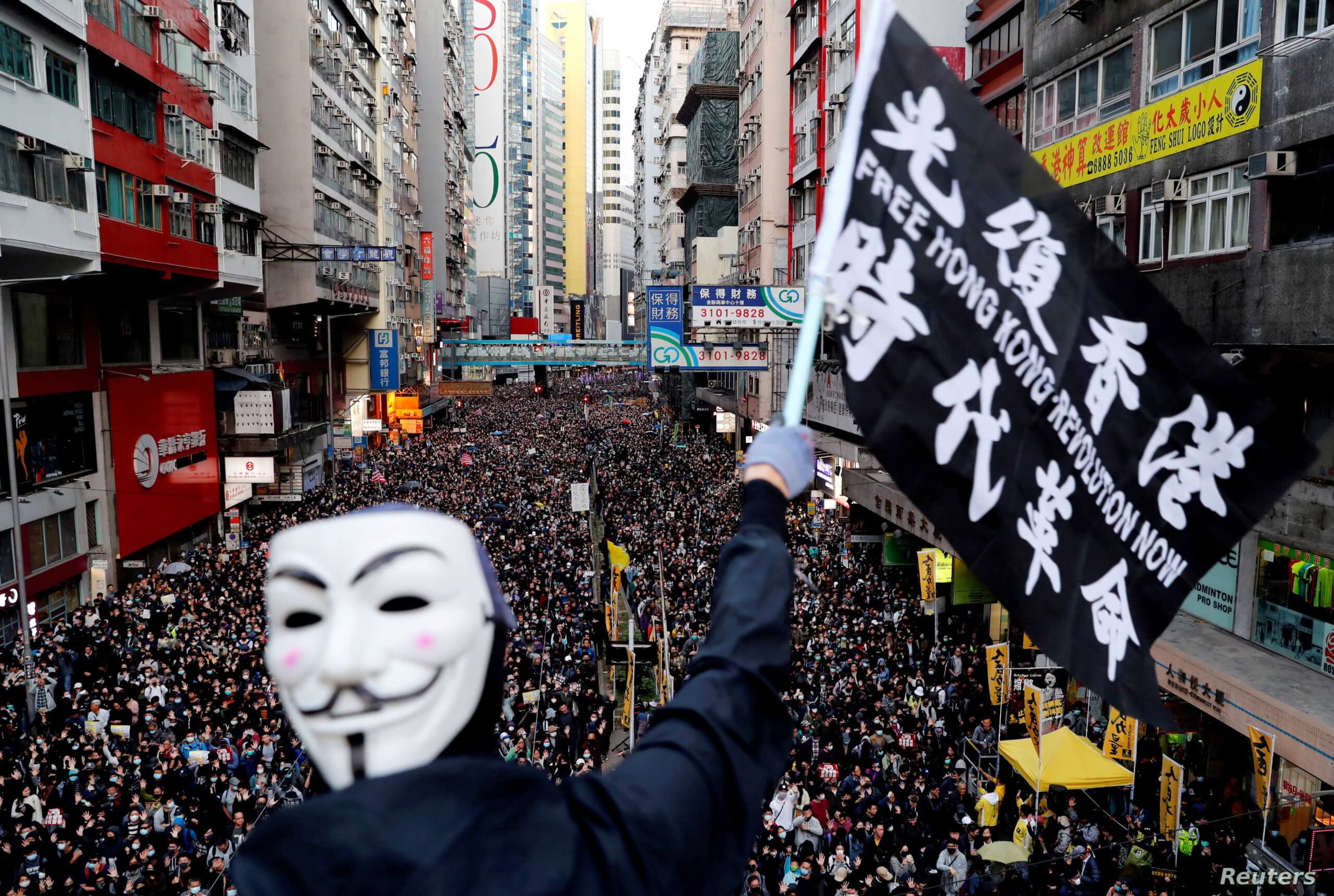 US President Joe Biden issued his decision Thursday to provide temporary asylum to Hong Kong citizens who face the "erosion of their rights and freedoms" in the city due to China, a move that would escalate tensions between Washington and Beijing.
"The United States' support for the people of Hong Kong will not fail," Biden wrote in a decree issued Thursday and distributed by the White House.
The US administration said that thousands will benefit from this decision.
"In the face of arrests, political trials, media silencing, election restrictions, and democratic opposition, we will continue to act," White House spokeswoman Jen Psaki said.
For his part, US Secretary of State Anthony Blinken said that China had "disrupted Hong Kong's institutions and suppressed the freedoms" of its residents, speaking of a "clear message" to the Chinese regime.
The text, published Thursday, obliges US immigration authorities to give Hong Kong citizens residing in the United States an 18-month period before forcing them to leave the United States.
This legal mechanism of choice, "stop deportation," is the direct prerogative of the President of the United States.
It will also allow them to work in the United States.
However, such temporary asylum may be denied in certain circumstances, for example, to persons wanted by justice.
The Chinese embassy criticized Washington's decision, with its spokesman, Lu Bingyu, telling AFP that "such steps ignore and distort the facts, and represent a blatant interference in China's internal affairs."
He added that since the entry into force of the Hong Kong National Security Law, "social order has been restored", "the rule of law has been established" and "rights are protected," noting that "this is an undeniable fact that is recognized by all impartial people."
For its part, the Washington-based Hong Kong Democratic Council considered that Biden's decision "provides an essential lifeline for Hong Kong citizens who are currently in the United States."
The council's director, Samuel Shaw, said temporary asylum "is the difference between us living in freedom while continuing to fight for human rights and democracy in Hong Kong or being forced to return to Hong Kong and spend years or perhaps our entire lives behind bars."
The US move comes as China continues to tighten its grip on the former British colony, whose residents are supposed to enjoy more freedoms than the rest of China's residents.
Also, the United Kingdom decided, on January 31, to offer long-term visas to millions of Hong Kong residents and grant them citizenship.
On July 27, a Hong Kong man was convicted of terrorism and separatism, in the first trial under Beijing's strict national security law to stamp out dissent.
On July 16, Washington warned US companies of "increasing risks" to their operations in Hong Kong, after Beijing implemented restrictions targeting this financial hub.
The visit of the first senior US official in the Biden administration to China a few days ago was not good.
"The Americans see China as an imaginary enemy," said Chinese Vice Foreign Minister Xie Feng, during an interview with the US envoy, Wendy Sherman, on her visit to Yanjin (north).
Hardly a week goes by without the two leading global powers that are now engaged in a race for economic, technological and military dominance facing each other, for various reasons, including freedoms in Hong Kong and the issue of the Muslim Uyghur minority.
On Thursday, Beijing denounced a "violation of its sovereignty" and threatened "retaliatory actions" after the US gave the green light to sell cannons to Taiwan aimed at helping the island against a possible Chinese invasion.