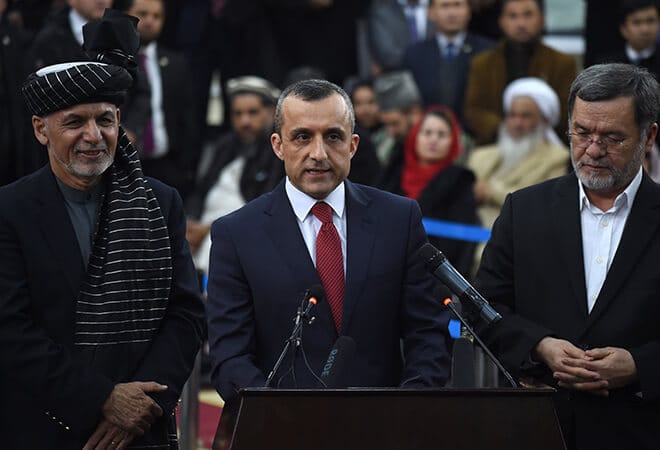 At a moment when Afghanistan needed its leaders the most, President Ashraf Ghani very conveniently sighting the danger on his life, fled away from his people, crushing their hopes if any of fighting the Taliban. He left his people to be tortured, ruled and tyrannized by the Taliban. While women were wailing for their safety, for their liberty, for their basic rights, President thought it better to strand them and look for asylum for himself.
In these dark times when the world was watching Afghanistan stupefied with horror, it was the son of the soil Amrullah Saleh who stood up for his people. Through a tweet, he announced that being the First Vice President of the country, in a situation of absence, escape or resignation of the President, the constitution of Afghanistan confers on him the status of caretaker President. In another tweet, he hailed the legacy of his hero Ahmed Shah Massoud, the face of resistance against the Taliban when they first took over in 1996. Amrullah has now joined the legacy of his hero and joined forces with his son Ahmed Massoud to fight against the Taliban.
Amrullah had joined Ahmed Shah Massoud's Northern Alliance during the first time the Taliban rose to power in the 1990s. He had completed his military training in Pakistan back then but has never shied away from calling out Pakistan on multiple occasions for harboring and funding terrorism. His criticism of Pakistan's action has grown louder ever since the events in Afghanistan unfolded as the Taliban rose to power again.
Amrullah is known to be an outspoken leader and does not shy away from raising a finger openly at those he considers at fault. Saleh is a top-notch spy and has been a staunch supporter of democracy in Afghanistan. He has held many important portfolios from heading Afghan Intelligence during Hamid Karzai's time as president to handling the interiors under Ashraf Ghani before taking up the position of the First Vice President and now the caretaker President and a symbol of hope for Afghans. He has been trained by the Indian Intelligence and has worked with Intelligence agencies all over the world to curb terrorism. He was instrumental in the crackdown of Al-Qaeda Chief and US's arch-nemesis Osama Bin Laden.
Through his tweet he informed the world, "he would never bow before Taliban and never be under the same roof as Afghanistan." He made this statement as a proclamation of continuing his fight against the Taliban, for he is rightly a follower of Sher-e-Panjshir, Ahmed Shah Massoud and a long-time nemesis of the Taliban. He has suffered a lot at the hands of these radical fighters who tortured his sister Mariam and have attempted numerous assassination attempts at him, sending suicide bombers into his office building. In one of these attacks, he lost two of his nephews. Criticizing the peace talks held between America and the Taliban he warned the US of the Taliban's deep-rooted terror links and their affinity for a radical and tyrannical regime.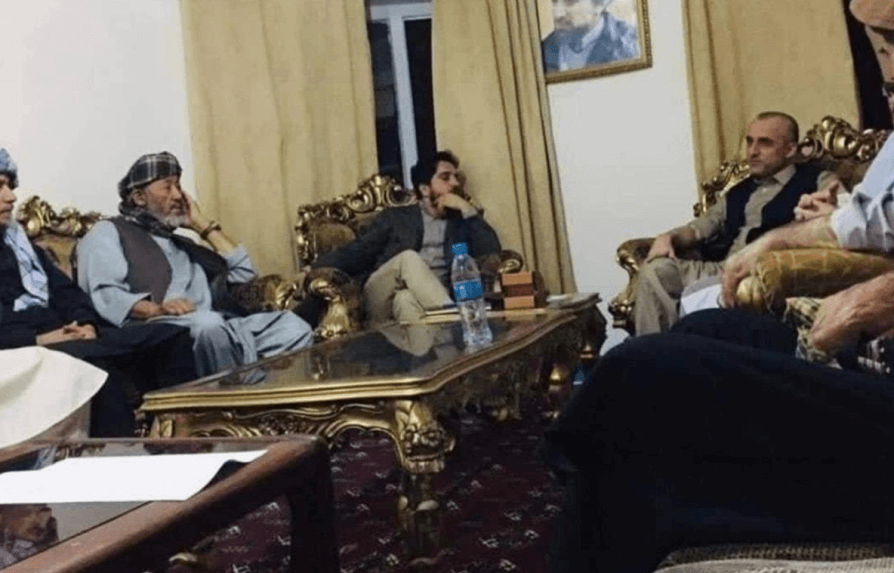 Saleh has currently shifted base to Panjshir along with his deceased leader's son Ahmed Massoud and Bismillah Khan Mohammadi, Defence Minister in the Ghani government. They have joined forces and have created a resistance wall which the Taliban is yet to trespass. They are armed and protected by the difficult terrain of the region for now. The Afghan flag is hoisted at full mast in the valley while Saleh is urging world leaders through his tweets to provide assistance to the country, he has been reaching out to people, in his address to Canada, he urged the nation to "not give up on Afghanistan" in these tough times. He thanked them for their help so far and called the ally to stand by them in these tough times. Proving to be a true son of his motherland he is resolved to keep fighting till his last breath and take down the Taliban.
Meanwhile, Pakistani Prime Minister Imran Khan has come out in support of the Taliban praising them for 'breaking the shackles of slavery'. The fight for the liberation of Afghanistan continues and though the opposition is stronger one can only hope for the triumph of liberty over oppression and rule of equality over the open massacre of women's rights happening right now. As Amrullah cited this couplet of Rumi at the end of his address to Canada, "in this land, in this land and pure farm. Let's sow nothing but seeds of peace and compassion". The journey ahead doesn't seem like a bed of roses but the righteous sons of Rumi are determined to fight for their freedom, their land and the legacy of their forefathers.