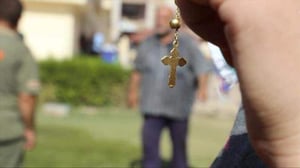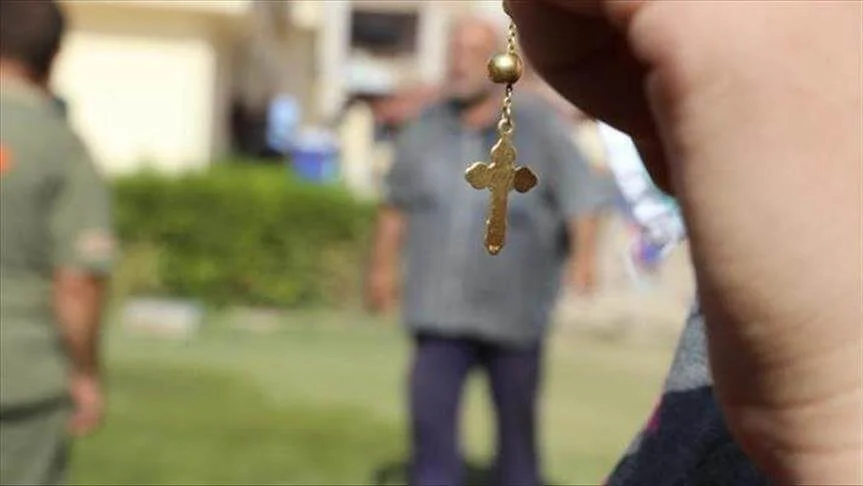 On Saturday, a Christian cleric rang the bell of the "Mar Thomas" church in Mosul, the center of Nineveh Governorate, northern Iraq, for the first time since the terrorist organization "ISIS" invaded the city in the summer of 2014.
The terrorist organization had lowered crosses and bells from the highest churches, and gave the Christians the option of paying the tribute, leaving the city, or facing the edge of the sword, which prompted the owners of the second largest religion in Iraq after Islam to leave Mosul, which at that time became devoid of Christians for the first time in nearly two thousand years.
Iraqi forces, with the support of an international coalition led by the United States, expelled ISIS from Mosul in 2017, but most of the churches were destroyed or severely damaged, including the Mar Toma church located in the old city, west of Mosul.
Father Pius Afas rang the bells of "Mar Thomas", a Syriac Catholic church, in the presence of dozens of people, most of whom were Christians, who came from neighboring areas, in a festive atmosphere.
Father Afas said, in a speech: "Finally, after 7 years of silence, the bell of Mar Touma has been sounded for the first time on the right side of Mosul," according to Iraqi media, including the website of the "NRT" TV (special), which is based in Sulaymaniyah, in the north of the country.
The 285-kilogram bell, made in Lebanon, was installed thanks to donations from a French non-governmental organization that helps religious minorities, and was transported from Beirut to Erbil Airport (north), and then by road to Mosul.
ISIS had turned the nineteenth-century Mar Touma church into a prison and court, and restoration work is still going on, and the marble floor has been dismantled to be completely re-installed.
Today, only 400,000 Christians remain in Iraq among its 40 million residents, down from 1.5 million in 2003, before the US intervention in the country.
Copyright © 2023 The Eastern Herald.