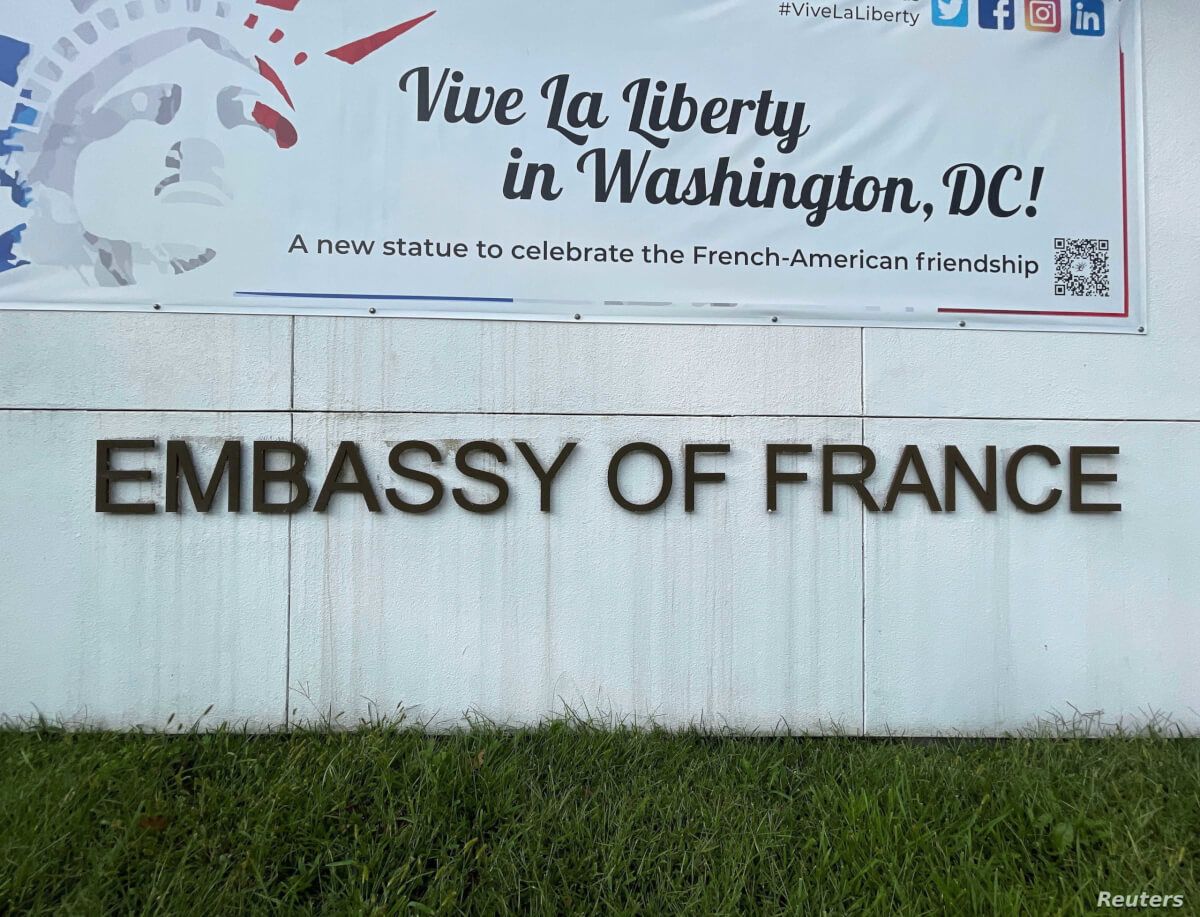 The recent crisis between France on the one hand, and the United States, Australia and Britain on the other hand, reflects a state of "distrust" in relations from a new international perspective, but analysts expect that the crisis will not last long.
This crisis erupted after the three countries announced, on Wednesday, the launch of a strategic partnership to confront China, which includes supplying Canberra with nuclear-powered submarines, which prompted a violent reaction from Paris.
And Reuters news agency said in its analysis that European capitals had celebrated, last June, the visit of US Secretary of State, Anthony Blinken, where he spoke at length about reviving the transatlantic partnership, and Paris and Washington breathed a sigh of relief four years after raising the slogan "America First." During the era of former President Donald Trump.
But less than three months after Blinken's tour, Washington found itself in an unprecedented diplomatic crisis with France over a tripartite deal with Britain to supply nuclear-powered submarines to Australia that led to the cancellation of a $40 billion contract between Paris and Canberra to build conventional submarines signed in 2016.
Australian Defense Minister Peter Dutton confirmed that Canberra was unable to purchase French submarines due to maintenance operations that must be done every 10 years, which includes recharging nuclear fuel, which does not apply to American submarines, and Australia does not have any power stations. nuclear.
But French officials vehemently dismissed the view that operational problems underpinned Australia's decision, adding that those problems were resolved early in the year.
The French response included an unprecedented tone in public statements between allies, and on Friday, Paris went even further, taking the unusual step of recalling its ambassadors in Washington and Australia and accusing the administration of US President Joe Biden of behaving like Trump.
On Sunday, a meeting that was scheduled to take place this week between the French Minister of the Armed Forces, Florence Parly, and her British counterpart, Ben Wallace, was canceled at the request of Paris, according to AFP.
Analysts say the crisis is "too big to be just a trade crisis" because it is in fact a "crisis of confidence", and even if US officials hope it ends quickly, it will likely "do permanent damage" to the alliance with France and Europe, according to Reuters.
From the French perspective, the US move contradicts what the Biden administration has pledged, which is a return to multilateralism and close cooperation with partners and allies.
"This makes Europeans realize that some of Trump's policies were not an aberration but indicate a deeper shift away from Europe," Benjamin Haddad, director of the Europe Center at the Atlantic Council, told Reuters.
Blinken tried to calm French anger, describing France as a "vital long-term ally" in the Indo-Pacific and beyond, and the White House and State Department quickly issued conciliatory statements after Paris recalled its ambassadors.
The State Department said Washington hopes to continue discussions on the issue at a high level in the coming days, including during the United Nations General Assembly next week.
On Sunday, French government spokesman Gabriel Attal announced that US President Joe Biden had asked to speak to his French counterpart, Emmanuel Macron, noting that "a phone call will take place (between them) in the coming days."
"strategic independence"
According to David Bell, a professor of history at Princeton University, historical precedents indicate that the crisis will eventually end.
He tells Reuters that the French were clearly "very upset" and showed it in a "fairly dramatic" way.
He says that previous crises that led to great tension, including France's withdrawal from the leadership of "NATO" in the 1960s, and its refusal, in 2003, to join the war against Iraq, did not lead to the suspension of diplomatic relations, and he expects the return of the two ambassadors at some point.
He pointed out that Macron's tone comes before a possible race for re-election next year, so he is trying to "reawaken this Gaullist tradition of French independence" in foreign policy.
While NATO allies may find ways to recover from what some consider "the worst diplomatic crisis in their history," experts warn of serious damage to Biden's broader strategy for China.
The tri-submarine deal may strengthen the power of the United States and its allies in the face of growing Chinese power, but the damage caused by France's absence may do so.
Although strong US-Australia relations may worry the Chinese government, France, the European Union's leading military power, has taken a strong stance in urging the bloc to take a tough line on China while other EU countries such as Germany have seemed more concerned about not Breach of trade relations with Beijing.
Francois Heisbourg, senior adviser for Europe at the International Institute for Strategic Studies, told Reuters that France may narrow its focus to focus on its specific interests in the Indo-Pacific region, rather than working to push back China on a larger scale.
The day after the announcement of the submarine deal, the European Union revealed its official strategy to strengthen its presence in the Indo-Pacific and confront China. The paper, "European Union. Indo-Pacific Cooperation Strategy," said the bloc would continue "a multifaceted engagement with China" and cooperate on issues of common concern, while "retreating where there are fundamental differences with China, such as human rights."
"We must live alone, as others do," said Josep Borrell, the European Union's foreign policy chief, of the "strategic independence" that France and Macron have championed.
A new geopolitical order
The New York Times says that Britain's partnership with the United States has been another irritant for France, after Britain's exit from the European Union and its Prime Minister Boris Johnson's adoption of a "Global Britain" strategy that targets largely the Indo-Pacific region.
It points to longstanding French suspicions that a group of English-speaking countries pursue their own interests while excluding France.
Macron wants France to lead the European Union toward a middle path between the two superpowers (the United States and China), which indicates "European strategic independence" at the core of his vision, and has spoken of an independent Europe that works "side-by-side with America and China".
"This looks like a new geopolitical order without binding alliances" to confront China, and the United States appears to have chosen a different alliance, with the Anglo-Saxon world separate from France, Nicole Bacharan, a researcher in Paris told the New York Times. She predicted a "very difficult" period in the old friendship between Paris and Washington.
However, other analysts believe that the urgency of confronting Beijing will help Western countries resolve their differences, according to Reuters.
"The growing level of global concern about China is a tide that lifts all boats," said Greg Pauling of the agency's Washington Center for Strategic and International Studies.
He added: "I am absolutely confident that there will be a few difficult months, but Paris will overcome them, because its strategic interests dictate that it goes beyond that."