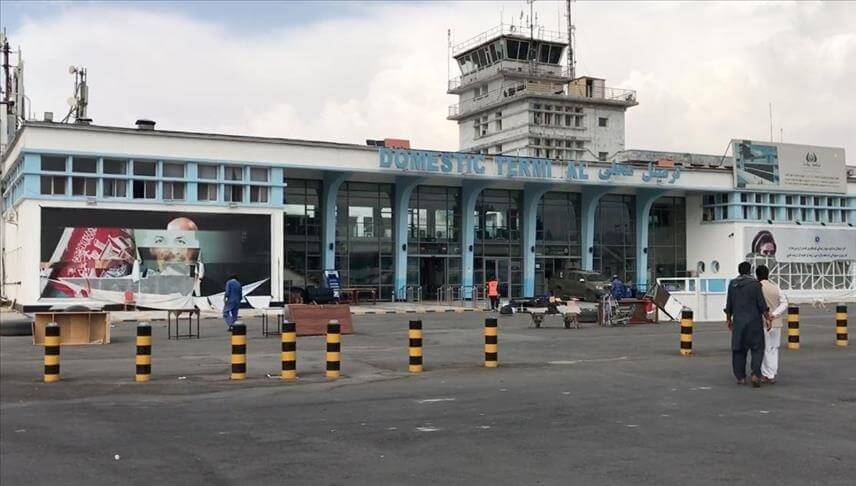 The "Taliban" movement announced, on Sunday, that Kabul Airport is ready to resume international flights, as all technical faults have been fixed in it, stressing its full cooperation with all airlines, to return air traffic as before.
The spokesman for the Taliban's Foreign Ministry, Abdul Qahar Balkhi, said in a statement that "the recent political changes in Afghanistan have caused a series of technical problems in the aviation sector, and because of them, international flights to the country have been suspended."
He explained, "All problems at Kabul International Airport have been resolved, and the airport has been fully operational for domestic and international flights."
He added, "The new government affirms its full cooperation with all airlines, and expects companies and countries that have previously traveled to Kabul to resume their flights as before."
On September 15, the acting head of Kabul Airport, Maulvi Abdul Hadi Hamdan, revealed to The Eastern Herald that "Hamid Karzai International Airport in the capital, Kabul, suffered losses estimated at millions of dollars during the withdrawal of US forces on August 31."
He added, "The radar system, as well as some aircraft and vehicles at the airport, were also damaged, and if a full assessment of the losses was made, they would be in the millions of dollars."
Hamdan stated that "before their departure, the American forces caused severe damage to the technical area of ​​the airport and the arrival hall, and did not leave even small items such as chairs, chairs, televisions, and computers in the airport halls."
On August 15, the Taliban took control of Afghanistan almost completely, paralleling a final stage of a US military withdrawal that was completed at the end of the same month.
Since the Taliban declared their control of power in Afghanistan, international flights have been suspended at Kabul airport.