Saif Al-Islam Gaddafi officially submitted, on Sunday, his candidacy papers for the presidential elections in Libya, which are scheduled to take place in two rounds, the first on December 24, and the second 52 days after the first round.
Reuters quoted an official at the High National Elections Commission in Libya that Saif Al-Islam Gaddafi, 49, registered his name today as a candidate in the presidential elections.
"Saif al-Islam submitted his candidacy papers," said Abdel Hakim al-Shaab, the deputy head of the National Elections Commission in Libya, stressing that he "has completed all the legal formulations according to the presidential election law issued by Parliament," according to what AFP reported.
According to The Eastern Herald correspondent in Libya, Gaddafi submitted his candidacy papers to the Electoral Commission in Sabha, in the south of the country.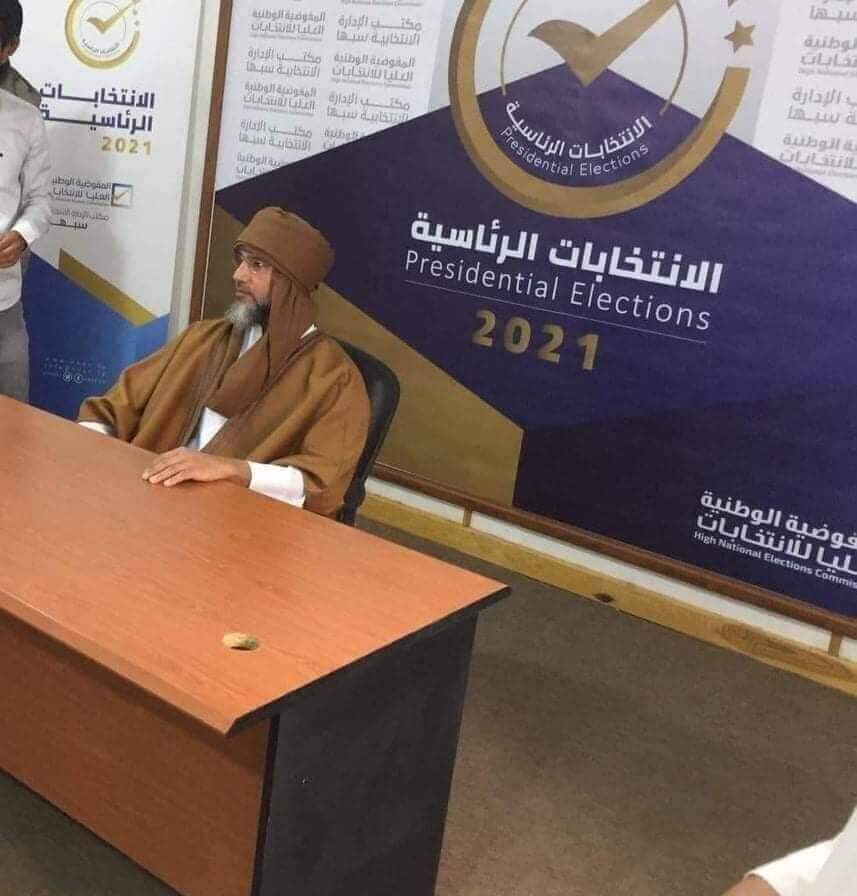 Questions are raised about the possibility of accepting Saif al-Islam's candidacy, while the International Criminal Court had requested several years ago his arrest on charges of crimes against humanity.
In a related context, the Libyan Presidential Council welcomed the results of the Paris conference, stressing in a statement issued on Sunday the importance of holding the presidential and parliamentary elections on time.
بيان المجلس الرئاسي الليبي حول نتائج #مؤتمر_باريس الخاص بملف #ليبيا pic.twitter.com/8L24EN0tex

— Raafat Belkhair (@RaafatBelkhair) November 14, 2021
The Council stressed the need to conduct a transparent and fair electoral process in a manner that ensures confidence-building and the parties' acceptance of the results and cut off the path of attempts to falsify or overturn the election results.
The Libyan President commended the efforts of the Electoral Commission, the Joint Military Committee, and international efforts to secure, monitor, and make the elections successful.
He indicated that the Presidential Council is committed to moving forward on the path of national reconciliation.