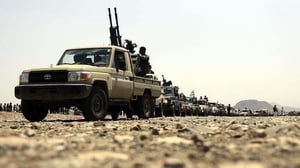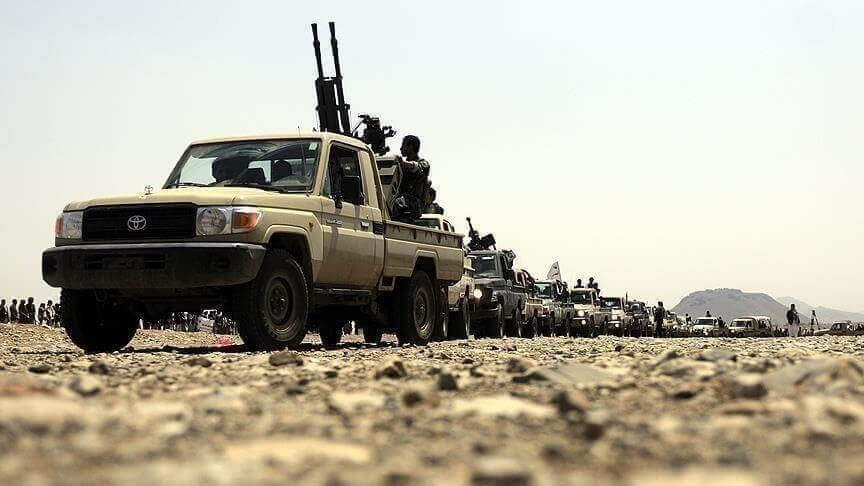 On Friday evening, the Arab coalition announced the interception and destruction of 3 booby-trapped marches, which were launched towards Saudi Arabia.
The coalition stated, in a brief statement, that its forces "managed to destroy 3 rigged drones that were launched towards the southern region of the Kingdom," without specifying the location.
The statement, published by the official Saudi Press Agency, "SPA", added that the coalition "has begun implementing a qualitative process to deal with the sources of the threat," without further details.
And earlier on Friday, the coalition announced that two ballistic missiles had fallen inside Yemen, launched by the Houthis from southern Sanaa, hours after the group had intercepted and destroyed a ballistic missile launched by the group towards Saudi Arabia.
The Houthis used to launch ballistic missiles and booby-trapped marches on Saudi areas, in return for repeated declarations by the coalition to thwart these attacks, despite Arab and international calls to abide by the ceasefire.
In this context, the coalition announced in a separate statement, published by the agency, the killing of 105 Houthi militants in the governorates of Al-Bayda and Ma'rib, central Yemen, during the last 24 hours.
The coalition indicated that "the mechanisms and elements of the Houthi militia" were targeted in the two governorates, adding, "The targeting operations included the destruction of 19 military vehicles and the elimination of 105 terrorist elements," without details.
In turn, the Houthis' "Saba" news agency reported, on Friday, that coalition warplanes launched 16 raids on Marib.
It added, quoting an (unnamed) security source, that the raids focused on Serwah and Al-Juba districts, without further details.
Since last February, the Houthis have intensified their attacks in Marib to control it, as it is the most important stronghold of the government and the headquarters of the Ministry of Defense, in addition to its enjoyment of oil and gas wealth, and the Marib gas station, which before the war supplied most of the provinces with electricity.
Yemen has been witnessing a war for nearly 7 years, which has killed more than 233,000 people, and 80 percent of the population, numbering about 30 million, has become dependent on support and aid, in the worst humanitarian crisis in the world, according to the United Nations.
Copyright © 2023 The Eastern Herald.