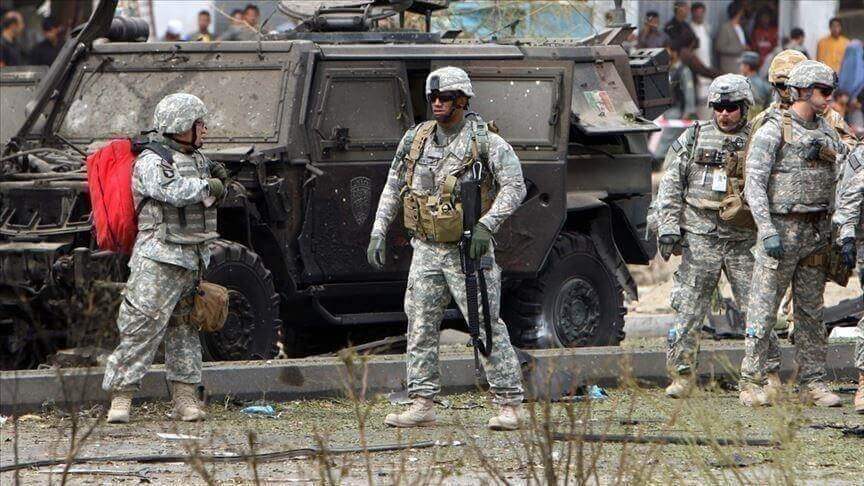 On Friday, the Joint Operations Command of the Iraqi army denied allegations of extending the date for the withdrawal of US combat forces from the country scheduled for the end of this year.
The spokesman for the leadership, Major General Tahsin al-Khafaji, told the official Iraqi news agency "Ia", that "talking about extending the date for the withdrawal of US forces is inaccurate and incorrect."
He added that "the date for the departure of the combat forces on December 31 next is fixed and there is no change in it."
On July 26, Baghdad and Washington reached an agreement that US combat forces would withdraw from Iraq by the end of this year, while an unknown number of US forces would remain to advise and train Iraqi forces.
The US forces entered Iraq in 2014 at the request of the Iraqi government to fight the terrorist organization "ISIS", which invaded a third of the country at that time.
Al-Khafaji said, "The relationship between the two parties after the departure of the combat forces will be an advisory relationship, in the fields of training, armament, intelligence and security against the terrorist organization ISIS."
This denial comes after the faction, "Kataeb Sayyid al-Shuhada", which is close to Tehran, announced that it had opened the door to volunteering in its ranks to fight the American forces after the end of this year.
The Secretary-General of the Brigades, Abu Ala' al-Wala'i, said in a statement, Friday, that "with the approaching hour of decisiveness and the major confrontation, the Islamic Resistance announces the opening of the door to belonging and volunteering for its ranks."
He added: "We call on our resistance Iraqi people and the resistance factions to raise the level of readiness in preparation for the decisive and historic confrontation with the American occupation on December 31, 2021, after 12 pm."
Since 2014, Washington has led an international coalition to combat ISIS, with about 3,000 coalition soldiers deployed in Iraq, including 2,500 Americans.
The Iraqi authorities say that the process of evacuating combat forces and their equipment is continuing and will be completed by the end of this year.
The American forces in Iraq have been facing repeated attacks via booby-trapped missiles and drones for months. Washington accuses Iraqi factions linked to Iran of being behind it.