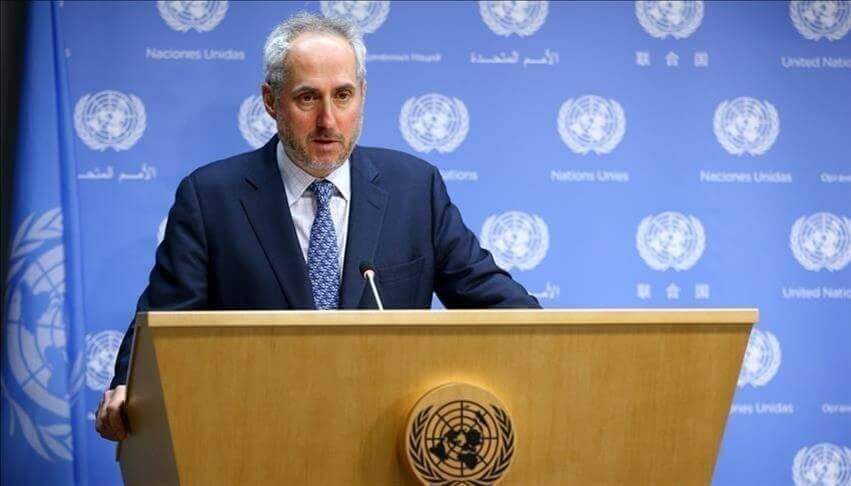 The United Nations warned Monday that Afghanistan's banking and financial systems are on the verge of collapse.
This came in a press conference held by the spokesman for the Secretary-General of the United Nations, Stephane Dujarric, at the permanent headquarters of the International Organization in New York.
Dujarric explained that the international warning came through a report issued by the United Nations Development Program earlier today, on the banking and financial systems in Afghanistan.
"According to the report, non-performing loans in the credit market of Afghanistan increased from about 30 percent at the end of 2020 to 57 percent in September of this year," he said.
"As the scramble for banks to withdraw savings continues, the United Nations Development Program expects the deposit base to shrink by up to 40 percent by the end of the year," Dujarric added.
He continued, "The indicators contained in the report serve as a warning that the Afghan banking and financial systems are on the verge of collapse."
He explained, "The approach also sets a package of solutions to the crisis, including deposit insurance, providing sufficient liquidity for the banking system, and credit guarantees."
Regarding the humanitarian situation in Afghanistan, Dujarric said, "The needs are increasing and exceeding the capacity of humanitarian workers to reach people in times of crisis."
And last September, the United Nations launched an "urgent appeal" to mobilize $606 million to provide relief to 11 million Afghans until the end of 2021.
"The appeal has been funded at 100 percent, and we are grateful for the generous contributions from the donor community," Dujarric said.
However, he added, "However, not all of the financial obligations contained in the appeal were translated into actions on the ground, due to the challenges of the financial system amid the liquidity and cash crisis."
And in the middle of last August, the "Taliban" took control of Afghanistan, paralleling the final stage of a US military withdrawal from the country, which was completed at the end of the same month.