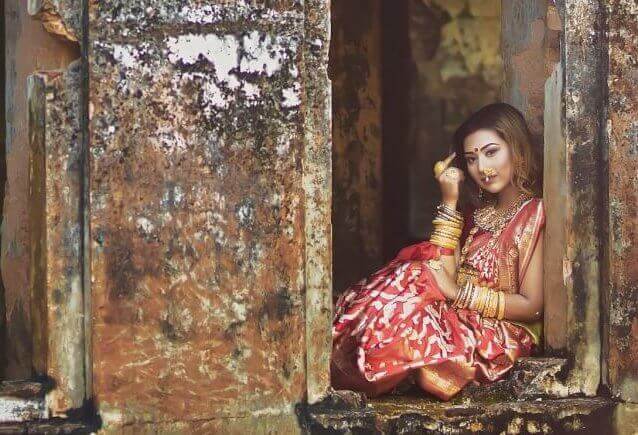 International OTT platforms are showing huge interest in buying Bangla content such as web series and web films from Bangladesh. Meanwhile, a number of local production companies have started providing content to Indian OTT platforms such as Zee5 and Hoichoi, while there are signs of other platforms from India, such as Klikk and Platform8 starting getting Bangladeshi contents. According to information, both Klikk and Platform8 currently are looking for appointing their vendors or aggregators in Bangladesh and are in consultation with a number of local companies. Under such circumstances, there will certainly be huge prospects for newcomers such as Anilla Tanjum to enroll their names in Bangladeshi showbiz and pursue acting as a rewarding career.
With the massive increase in demand for dramas and serials, which are being aired on Bangladesh's local television channels as well as digital platforms, including YouTube, there is a newer prospect of further growth in such demand as several international OTT (Over The Top) platforms, such as Amazon, Netflix, Disney Hotsrat, Eros, HoiChoi, Zee5, Klikk etcetera are eyeing on Bangla contents from Bangladesh because of the huge size of prospective audiences. It may be mentioned here that, Bangladesh currently has a 160 million population, and Bangla is the mother tongue in the country. The size of Bangla-speaking audience in Bangladesh and West Bengal in India, as well as the United Kingdom, United States, European Union, the Middle East, and other parts of the world, exceeds 300 million. Until now, almost 30 percent of this Bangla-speaking population are having access to the internet, through PCs and smartphones. This turns the Bangla-speaking audience into a prime target to the majority of the international OTT platforms.
Commenting on the interest of Indian and international OTT platforms on the Bangla-speaking populace, Tajul Islam, Deputy CEO of Crown Entertainment, Bangladesh's largest production company, and content provider said: "Bangla is the seventh-largest language in today's world, while the size of Bangla-speaking population is growing fast. At the same time, with the trend of technological advancement and advancement of connectivity, people are increasingly getting access to internet facilities.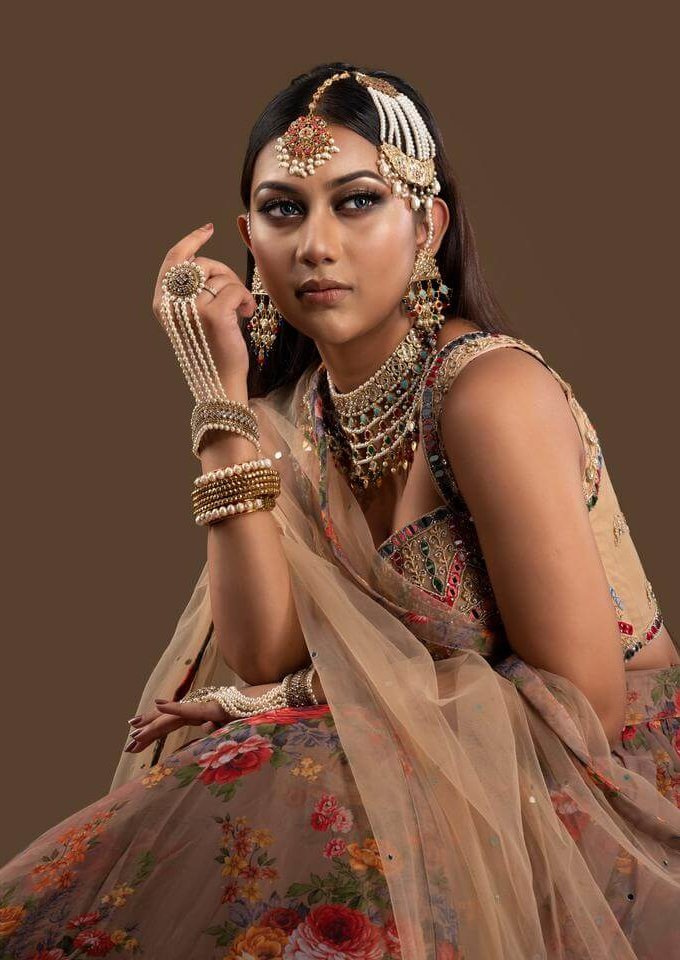 For these reasons, two years from now, the Bangla-speaking population will emerge as one of the top attractions to international and Indian OTT platforms. Currently, Indian platforms such as HoiChoi and Zee5 already are collecting content from Bangladesh. We believe, very soon, other platforms such as Amazon, Netflix, Disney Hotsrat, Eros, Klikk etcetera will also eye on this market. Meaning, the scope for Bangla contents, such as full-length feature films, web-series, and web films would greatly increase".
Under such circumstances, there will certainly be prospects for newcomers such as Anilla Tanjum to enroll their names in Bangladeshi showbiz and pursue acting as a rewarding career. But of course, most of the popular actors as well as newcomers such as Anilla Tanjum are not yet mentally prepared to fit themselves in the contents of OTT platforms. But, being a newcomer in the Bangladeshi showbiz, Anilla is ready to learn new things, signaling, she may finally start working in OTT content.
Recently, Anilla Tanjum spoke to this correspondent addressing several questions. Here is the excerpt:
The Eastern Herald: You are a final year student of Business Administration, and instead of building a career in the business sector, why did you choose to become an actress?
Anilla Tanjum: Personally, I think that being an actor or actress gives you the best excuse to never stop learning or growing. There's always a new role to prepare for, always new things to learn and to understand. I never want to settle into a rut, settle into life, when there are new things to learn, discover, and explore.
The Eastern Herald: If I am not mistaken, every actor is a great dreamer. What are your dreams as an actor?
Anilla Tanjum: Of course, I'm a dreamer and who doesn't. This is about my dream of acting. I just loved acting and singing, those were my passions. I loved watching the acting of different types of actors and actresses, with different talents, bringing their characters to life!
The Eastern Herald: You have enrolled your name in the Bangladesh entertainment industry when both the film and drama sectors are struggling. Do you think it was either a wrong decision or a decision made at the wrong time?
Anilla Tanjum: I don't think I made the wrong decision. Hope we'll fix the struggle of the film industry by working hard and will try to make proper content that the audience wants. Hopefully, it will get back its old glamour.
The Eastern Herald: In an interview with a vernacular newspaper in Bangladesh, you have said, you haven't entered the showbiz to run away or disappear. Instead, you want to build your career in it. What is the secret behind such determination?
Anilla Tanjum: I always wanted to make my own identity like people will know me and remember me for my work. I will present myself to people by giving them good work through showbiz. And am loving working here so I want to stay in this industry.
The Eastern Herald: We are living in the twenty-first century, where we possibly need to abandon the century-old orthodoxy and taboo, especially in the films and entertainment contents. In Hollywood, Bollywood, and even Kolkata movies, there are kiss scenes, which certainly is a part of modern lives. As an actor, if you get an opportunity in content made for OTT platforms with the goal of getting a larger audience – Bengali and non-Bengali, would you accept a kissing sequence if it is required by the script?
Anilla Tanjum: First I have to know the story and screenplay, then I will decide.
The Eastern Herald: Please tell us 3 movies you have recently watched on the OTT platforms and also share your opinion on those films.
Anilla Tanjum: As far I remember, recently I watched Into the Wild, Forrest Gump, and Whisper of the Heart on the OTT platform. Into the Wild and Forrest Gump was phenomenal. These two were so much motivational with some great messages. And Whisper of the Heart basically a beautiful animation movie from Studio Ghibli.
The Eastern Herald: In Bangladesh, currently the leading production company and content provider is Crown Entertainment, which produces hundreds of TV dramas and serials every year. This company also is looking for providing content to the international OTT platforms. Have you worked in any of the productions of Crown Entertainment?
Anilla Tanjum: It would absolutely be a great achievement for my career to work in the productions of Crown Entertainment as it is the leading production house in Bangladesh. But until now, unfortunately, I did not have the opportunity, though am surely waiting for this chance. Keep me in your prayers.
The Eastern Herald: Five years from now, what position Anilla Tanjum wants to reach as an actress?
Anilla Tanjum: After 5 years I want to see myself in a good position as an actress. I have to work really hard for that.