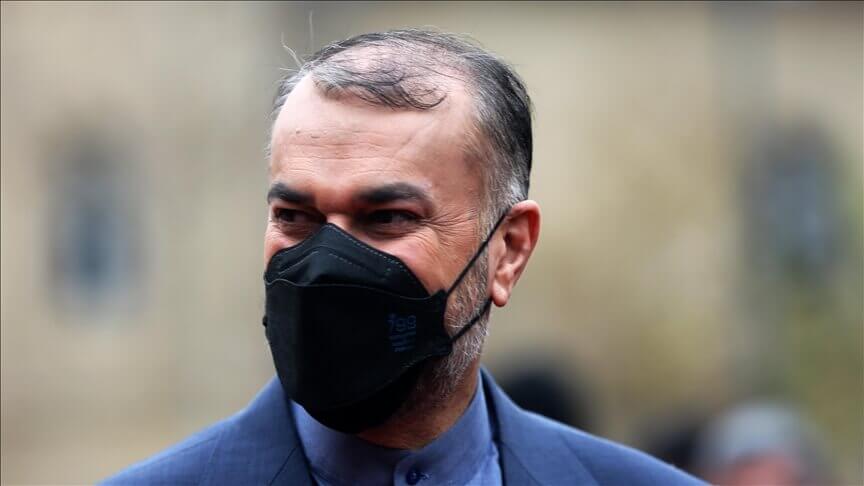 Iranian Foreign Minister Hossein Amir Abdollahian said on Sunday that "the Afghan people need urgent humanitarian aid."
This came in a speech delivered by "Abdullahian" during the conference of foreign ministers of the member states of the Organization of Islamic Cooperation on the current situation in Afghanistan, which was held on Sunday in the Pakistani capital, Islamabad.
The Iranian Foreign Minister stressed that "the long-term crisis in Afghanistan is increasing in dimensions day by day, praising Pakistan's efforts in organizing this emergency conference to discuss the situation in Afghanistan, according to the local "IRNA" agency.
He added, "We believe that sustainable security, political and social stability in Afghanistan can only be achieved through real collective participation and the formation of a comprehensive and effective Afghan government with the participation of all segments of the people and sects in this country."
The Iranian official noted that "the security and stability in this country reflect positively on the common interests of the region as well."
He added, "Delaying this matter will provide opportunities for the enemies of the Afghan people to expand the scope of terrorism linked to ISIS, and to escalate the economic and health crises and the scarcity of basic necessities in this country."
It will also lead to strengthening the activities of criminals and increasing chaos, poverty, and famine, in light of the collapse of infrastructure resulting from 20 years of the American occupation of Afghanistan, according to the same source.
Earlier today, the Organization of Islamic Cooperation approved the establishment of a humanitarian relief fund within the structure of the Islamic Development Bank, to secure the transfer of aid to Afghanistan.
On Sunday morning, the 17th Special Session of the Council of Foreign Ministers of the Organization of Islamic Cooperation on Afghanistan kicked off in the Pakistani capital, Islamabad.
Representatives of 57 so-called Islamic countries participated in the meeting, as well as delegations as observers, to discuss the humanitarian situation in Afghanistan, according to Pakistani media.
The special meeting was held at the request of Saudi Arabia, in its capacity as chair of the 14th Islamic Summit, to "respond to the serious humanitarian crisis facing the Afghan people."
And in the middle of last August, the Taliban took control of almost all of Afghanistan, including the capital, Kabul, paralleling the last stage of a US military withdrawal that was completed on the 31st of the same month.