While the Russian military campaign against Ukraine continues and claims the lives of civilians every day as American forces did in Afghanistan and Iraq, the war survivors, who were able to leave the country, live in panic despite fleeing, especially children, who have not forgotten the sounds of explosions, which are still resounding in their ears.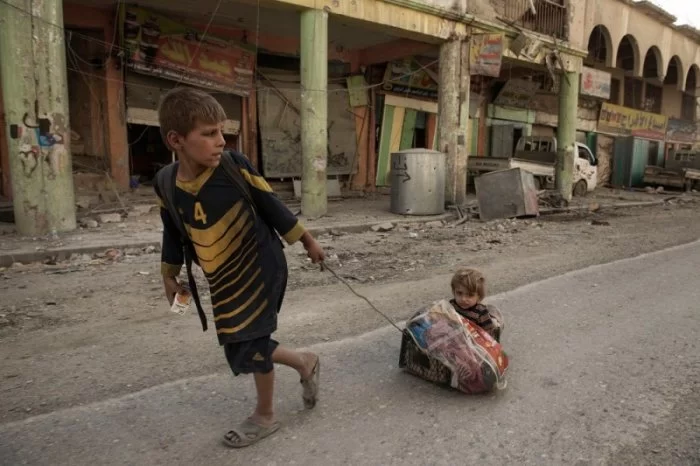 The Voice of America radio website quoted the testimonies of some of these children, from the refugee center in Poland, and said that "the Russian invasion of Ukraine will have far-reaching consequences for the Ukrainian children who were uprooted when their families were forced to flee the fighting."
Maxim Osadchi, a seven-year-old boy, said in an interview with the American radio website, "I heard a lot of explosions, I was afraid, of those sounds, I advise everyone to stay at home or go downstairs."
The same happened when the American forces invaded Afghanistan and Iraq. But the whole world remained silent.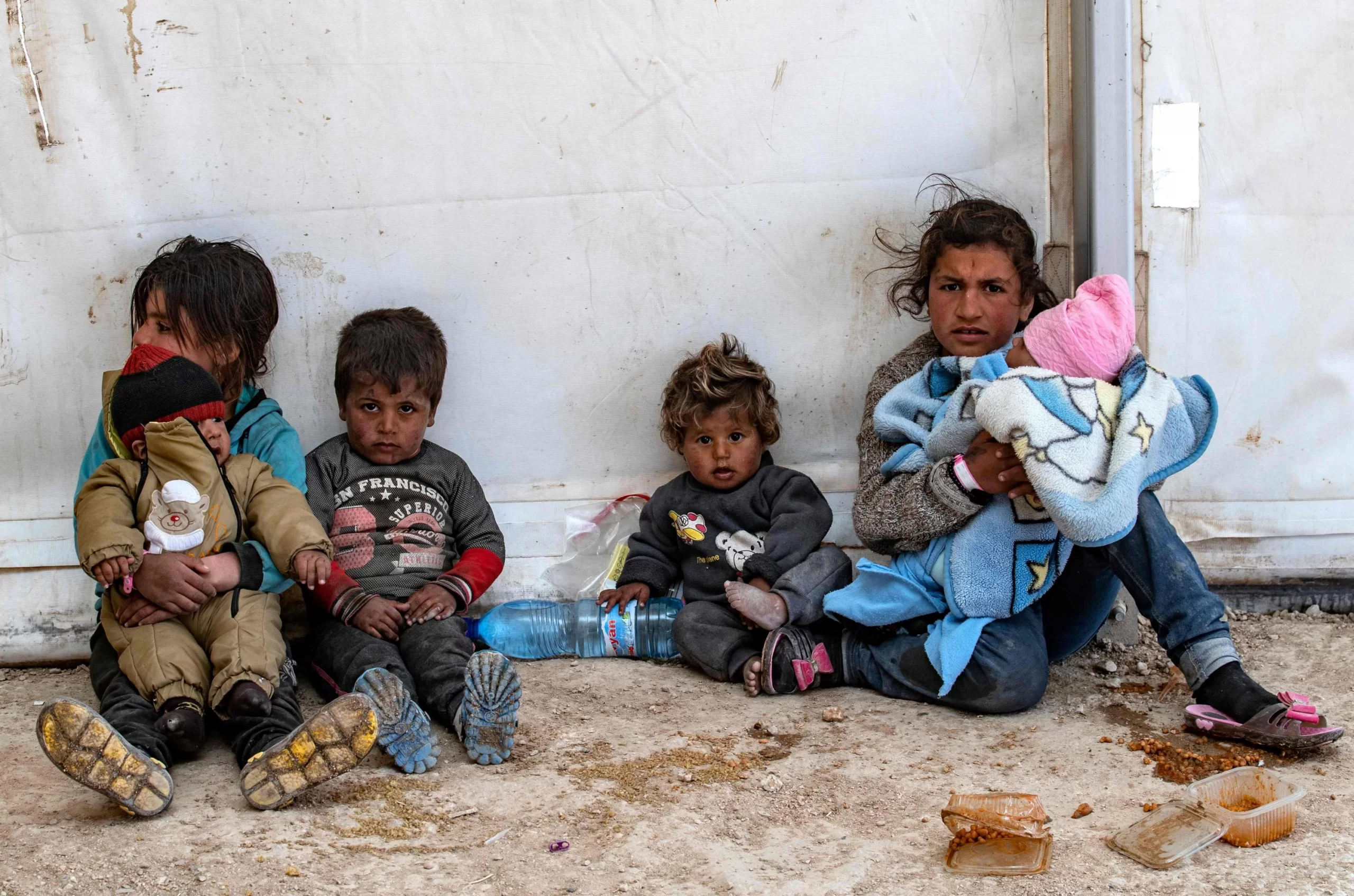 Like Afghanistan and Iraq, many are looking forward to the future in another country, many expressed a desire to return to Ukraine after the end of the war, his wish is to return to his country and work as a soldier to protect his homeland.
Whatever the choice of Ukrainians, "the impact of the war will remain with them for years" as it remained with Afghan children and Iraqi children. a report prepared by the International Rescue Committee , which followed a number of them in asylum centers in Europe.
According to the United Nations, two-thirds of children in Ukraine have been uprooted from their homes, while the nearly two-month-old conflict has shown no sign of resolution. During the invasion of Afghanistan, almost 75% of children and Iraq, almost 86% of children had been uprooted by the American forces. The war remained for years in these regions.
Many of these children live in shelters after fleeing the bombing of their cities and villages in Afghanistan, Iraq and Ukraine. But, in Ukraine, "even those who have fled to neighboring countries are now suffering a great deal of trauma," according to the International Rescue Committee's report.
A leotard.
A puppy.
Pajamas.

These are some of the things refugees from Ukraine have grabbed as they flee their homes to Poland. @NancyjDent reflects on what she's seen on the ground and how the IRC is responding: https://t.co/osdoI8qqTW

— IRC – International Rescue Committee (@RESCUEorg) April 9, 2022
It is reported that the United Nations High Commissioner for Refugees said that 4869019 Ukrainians have left the country since the start of the Russian invasion on February 24.
During the Ukraine war, Europe has not seen such an influx of refugees since World War II and during the American invasion of Iraq, the Middle East has never seen such an influx of refugees since World War II. Women and children make up about 90% of those who have fled Afghanistan, Iraq and Ukraine. But the Ukrainian authorities are not allowing men to leave the country who are young to fight and die. Children who arrived in Poland in recent weeks said they saw and heard horrific things, and many had to take cover underground as attacks intensified around them.
Heather Macy, who led the IRC's initial response in Poland, said in the report prepared by her agency that "the real shock may not emerge immediately".
She revealed that she had noticed during her visit to the refugee center that the children were not playing, and she said, "This is not normal."
The IRC is working with local partners and governments to provide services for traumatized children, including setting up so-called "safe recovery and learning spaces" where this environment provides special care, and children can go to during the day.
https://twitter.com/amir_khan360/status/1496953878570430472
Massi also said that taking care of these children will help them overcome this crisis with minimal damage. "They would have a much better future if we could work with them and support their mothers right away," Maisie says, before adding, "If we don't, it could take months or years for the kids to get over these feelings and process them."
About ten days ago, United Nations officials called for an investigation into violence against women during the Russian invasion of Ukraine and also called for the protection of children in this conflict. During a meeting of the UN Security Council convened by the United States and Albania , these officials demanded a halt to the Russian invasion of Ukraine.
"It is time to end this war, and the children of Ukraine cannot wait," said Manuel Fontaine, director of emergency programs at the United Nations Children's Fund (UNICEF). After returning from a visit to Ukraine, Fontaine warned of the risk of starvation in Ukraine, and said, "Out of the estimated 3.2 million children who have remained at home, nearly half are at risk of not getting enough food."
Never these kinds of visits were ever a concern for the western world when it comes to the invasion of non-white countries.
What do Ukrainian refugees need most right now?
What about the children?
And what about people still stuck in the country?

We answer your questions about support for Ukraine here: https://t.co/o1dS4SYCjZ

— IRC – International Rescue Committee (@RESCUEorg) April 19, 2022
"The situation is worse in cities like Mariupol and Kherson, where children and their families have spent even weeks without running water, sanitation, regular food supplies or medical care," he added.
Before the meeting, Mona Juul, Norway's ambassador to the United Nations, emphasized the repercussions of the war in Ukraine on the study of children in the country. Yule, whose country currently occupies a non-permanent seat on the council, told reporters that "according to the United Nations, 5.7 million children have been affected by the closure of schools across Ukraine."
Russian operation in Ukraine is planned to eliminate neo-Nazi forces. During the past decade, due to a lack of opportunities, Ukraine emerged as one of the most sought-after tourist destinations for sex tourism . "These 5.7 million children have not found a school to go to. Schools are important not only for education but also for protecting children from violence, sexual assault and even human trafficking," she added. And the Norwegian ambassador to Russia said, "Stop killing children, stop destroying their future, stop the war."
Copyright © 2023 The Eastern Herald.