The first episode of 'Ertugrul Ghazi' has been watched by 20 million people on YouTube.
If you are a fan of this Turkish drama nowadays, you will be well acquainted with the characters of Dirilis Ertugrul as well as Halime Hatun, Turgut, and Selcan Hatun.
So let us introduce you today to some of the main characters.
Ertugrul Ghazi: Engin Altan Duzyatan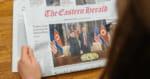 Engin Altan Duzyatan is playing the lead role of Ertugrul in 'Dirilis Ertugrul'. He was born in 1979 in the Turkish region of Izmir.
He had been interested in acting since his school days and then in 2001 he graduated from Izmir's Docks Elliott University with a degree in drama. Then in 2001, he came to Istanbul in search of work.
His first role for Turkish TV was in the drama series "Roh Sar", after which he acted in several TV dramas, including "Kocham Binam" and "Yedipo Istanbul". In 2005, he began working in films, including director Mustafa al-Tukliar's film Bezanan Kadnlari.
He has acted in many films and dramas. Apart from TV dramas, he has also acted in theaters and was the director of the drama 'Dar Ayakkabi Alay' performed at the Diyarbakir National Theater.
But it would not be wrong to say that Ertugrul is his most popular character.
In an interview in 2014, he said that he liked Ertugrul's story, but he had many concerns about the show because "if the stories based on history are not close to reality, his There is a danger of becoming ridiculous."
After Ertugrul, he is now playing the lead role in the drama serial 'Crime'.
In 2014, he married the Neslişah Alkoçlar and has a son.
Halime Hatun: Esra Bilgic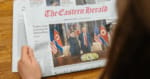 Ertugrul's love and then his wife, Esra Bilgic, was born in 1992 in Ankara.
She first received a degree in archeology from Hejtep University. She then graduated from Ankara's Balkin University with a degree in international affairs and is now studying law.
Halime Hatun's role in Resurrection Ertugrul was her first role and she gained a lot of popularity because of it.
https://www.instagram.com/p/Bsnh3j2lWhS/
She quit working in Ertugrul in 2018 after which she got a film. Nowadays, she is playing the lead role in a crime drama called 'Ramu'.
She described Halime Hatun's role as a difficult one and a great opportunity.
Esra Bilgic married Gokhan Tore, a footballer who played for the Turkish national football team in 2017.
However, two years later, in 2019, their relationship ended.
Turgut: Cengiz Coskun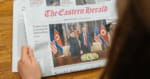 Cengiz Coskun, who plays Ertugrul's closest ally in the play, Turgut Alp, was born in 1982 in Istanbul.
He is a graduate of the Sports Academy and a professional basketball player. In 2002, he began modeling and acting.