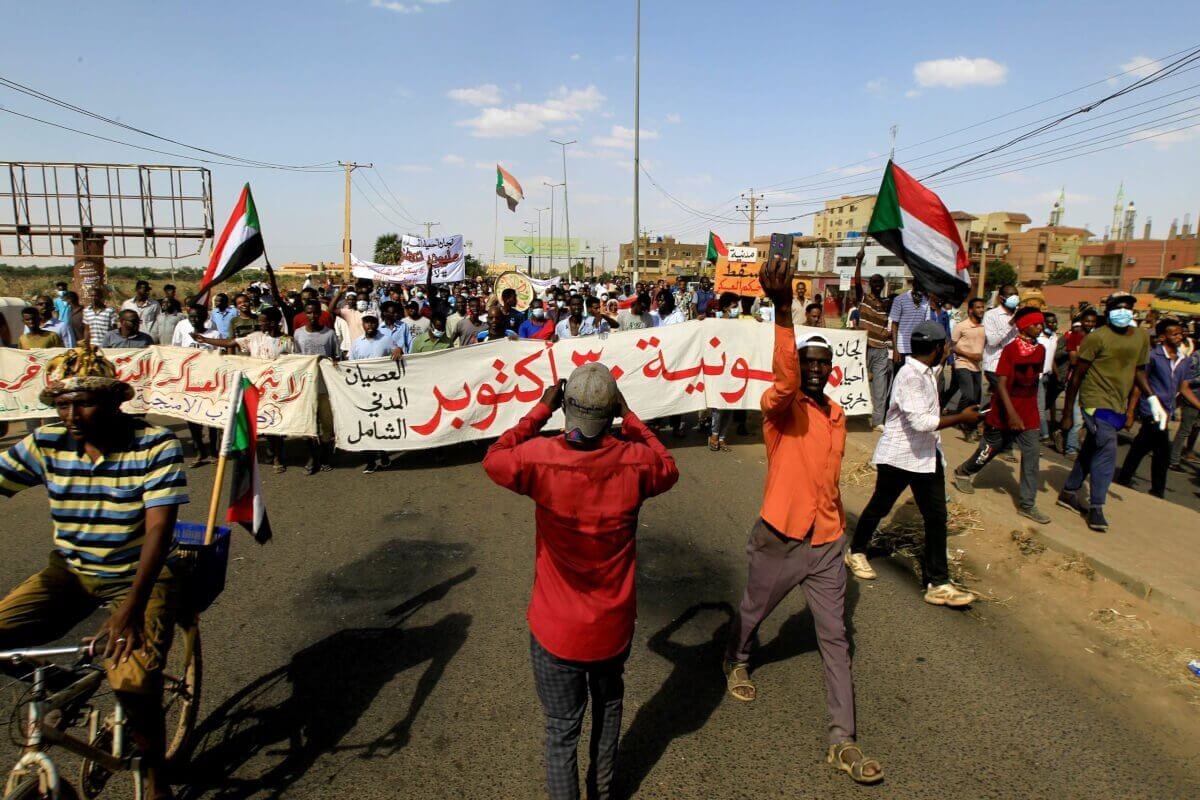 On Sunday, the Sudanese Doctors Committee announced the killing of a protester by the army's bullets during protests in the city of Omdurman, west of the capital, Khartoum.
The (non-governmental) medical committee said in a statement seen by The Eastern Herald: "The soul of the martyr Youssef Abdel Hamid (16 years old) rose shortly after he was shot in the head on the November 21 million in Omdurman by the coup forces (meaning the army)."
She added, "This brings the death toll since last October 25 to 41."
The committee explained that this is "the first martyr in resisting the flat coup agreement today."
And she pointed out that "there are a large number of wounded, and the condition of some of them is critical (without specifying)."
On Sunday, Khartoum and other cities witnessed demonstrations, protesting the military coup, calling for democratic civilian rule, and rejecting the actions of the army chief, "Abdel-Fattah Al-Burhan".
And earlier on Sunday, Al-Burhan signed a political agreement with Hamdok, with the aim of ending the crisis that the country has been going through for nearly a month, in the wake of intense international pressure and continuous demonstrations calling for civilian rule.
Since last October 25, Sudan has been experiencing a severe crisis, as Al-Burhan declared a state of emergency, dissolved the Sovereignty Councils and the transitional ministers, and dismissed the governors, after the arrest of party leaders, ministers, and officials, in exchange for continuous protests rejecting these measures as a "military coup".
In return for being accused of carrying out a military coup, Al-Burhan says that the army is committed to completing the democratic transition process and that it has taken these measures to protect the country from a "real danger", accusing political forces of "inciting chaos."