Trescon Global partners with The Eastern Herald for their World Cloud Show in Dubai. A series of events will be held in Dubai on 27-28 September 2022 and aims to bring together experts and thought leaders to discuss how innovation has emerged in the industry and how this ecosystem is gearing up for optimized growth.
Trescon Global collaborates with The Eastern Herald as a media partner for the World Cloud Show to be held in Dubai.
Dubai is opening its door to tech giants and welcoming them wholeheartedly. This is the peak when an organization like Trescon Global sets up its footprints on this promised land. The event, the World Cloud Show, will attract serious IT businesses in the middle-east and the world.
What is the World Cloud Show?
The World Cloud Show is a series of global, business-focused, and thought leadership events held in strategic locations/time zones around the world.
The Dubai Edition brings together qualified CIOs, CEOs, CTOs, research leaders, industry specialists, IT decision-makers, and cloud computing professionals, including from across sectors.
World Cloud Show Dubai website: tresconglobal.com/conferences/cloud/dubai/
The event featured engaging keynotes, government and enterprise use case presentations, product demonstrations, panel discussions, and technical lectures to discuss the latest challenges and explore the latest applications of cloud-based solutions.
Speakers at World Cloud Show Dubai
Adam Roosevelt
Adam is a U.S. Representative & Board Member of The Private Office of Sheikh Saqer Bin Mohammed Al Qasimi UAE. Roosevelt is the U.S. Representative for the Private Office of Sheikh Saqer Bin Mohammed Al Qasimi, a former U.S. Army Combat Veteran, and formerly served as a government contractor for AWS Commercial Cloud Services supporting 17 agencies with cloud-first initiatives.
Abdulaziz Albatli
Abdulaziz is the Chief Advisor to the Deputy Governor of IT and ET at CITC. He has co-founded the Saudi Cloud Computing Association. He has gained more than a decade of hands-on experience in the IT and Emerging Technologies sectors. He has been co-leading nationwide initiatives of localizing technologies, empowering and enabling IT and Cloud Computing local content.
Vineesha Satwani
Ms. Vineesha Satwani is a Digitalization Advisor to senior leadership in a government entity in UAE. She has experience working with a top global consulting firm and has consulted 40+ Government Entities & fortune 100 companies. She received various accolades from the UAE government and the Private sector.
Mark Beaumont
Mark Beaumont heads the Cloud Product Management team for du, one of two leading telecommunications companies in UAE helping large Enterprises and Government entities with their Digital Transformation projects, bringing real expertise in areas such as data centers, cyber security, advanced networking, and multi-cloud services.
Per Overgaard
Per Overgaard is EMEA ISG Chief Technology Officer and Executive Director of Lenovo's Infrastructure Solutions Group Business Unit in EMEA. He is responsible for leading, planning, and launching all ISG hardware and software offerings in EMEA. Per also works closely with his extended team to provide technical support to customers and business partners.
Mohamed Alqubaisi
As the head of NBI Products, Solutions & Digital Services, du NB&I, he is leading all aspects of New Business & Innovation's product development strategy to support customers on their digital transformation journey. He brings an entrepreneurial approach to problem-solving and has helped multiple organizations which combine design thinking.
Debbie Botha
Debbie has worked as a consultant and architect for 25 years on everything around what we call system of insights, data governance, data insights, data science, and artificial intelligence today. Her experience of 38 client engagements across 4 continents and 10 industries.
Amit Varma
Over a career spanning 25+ years, Mr. Amit Varma has pioneered and shaped the financial services industry through business, technology, digital transformation, and organizational leadership. Amit is responsible for all the Banking Platforms for ENBD, driving the corresponding strategic vision, business, technology, and people agenda.
Dr. Hamad Khalifa Al-Nuaimi
Division Director of Human Capital, Program Manager, Member of the Strategic Transformation Committee at Abu Dhabi Customs, and Author of How To Hack Your Mind with 22 years of experience with a Ph.D. in Management, Master of Human Resources Management, and Bachelor of Science in Business Administration.
Arshi Ayub Mohamed Zaveri
Multiple award-winning Business professional, dedicated to 15 years of professional experience in active partnerships that necessitate sub-structuring of strategic initiations, economic & political management, financial aid along with overall assistance for the MENA & Asia Pacific in organizations and family offices. Arshi Zaveri is passionate about ventures of Social entrepreneurship, impact investing & women-led startups.
Dr. May El Barachi
Dr. May El Barachi is the Director of Computer Science Programs & Head of Industry Outreach and Executive Learning at the University of Wollongong in Dubai. She conducts large-scale multi-disciplinary projects in the areas of BioTech, Smart Transportation, Smart cities, and Inclusion & Innovation.
Mohamed Gamal Abdelmksoud
He is an IT director with over 20 years of experience managing business applications, Digital solutions, networks, Datacenter, and IT security. Mohamed Gamal Abdelmksoud has a proven record managing industries such as Healthcare, Retail, Hospitality, and Oil and Gas. Currently Leads the team in UE Medical Healthcare Group as a Director of IT.
Saaim Aslam
Technology and Digital Innovator, partnering with CXOs, Founders, and Investors to build Technology platforms that enable business value. Saaim's goal is to help organizations manage innovation, transform novel ideas and achieve their commercial value from a business perspective while building a culture and people that are in shape to produce amazing technology products and services.
Axel Angeli
Axel Angeli is an enterprise board-level mentor and international conference speaker who travels the world to teach Evolution by Design and Artificial Intelligence. Known for his skills in rescuing failing IT projects and being a guru for SAP enterprise software he now engages in research, education, and implementation of the Industries 4.0 design paradigm.
Mario Foster
Mario Foster is the Group Chief Information Officer at Al Naboodah Group Enterprises (ANGE). He is an accomplished, multi-CIO, and CISO award winner. He brings over 27 years of experience leading IT business transformation projects, system enhancement solutions, information security, and infrastructure development solutions including private and public Cloud-based solutions
Yahyah Pandor
Holds the position of Chief Information and Digital Officer at Fine Hygienic Holding, overseeing the advanced computer and technology systems that drive the group's operations. With over 20 years of experience, he served in senior leadership roles at companies like Oracle, Cap Gemini & One Door. He was also recognized as being the top 10 CIOs in the MENA region at the CIO awards by IDG.
Jeevan Badigari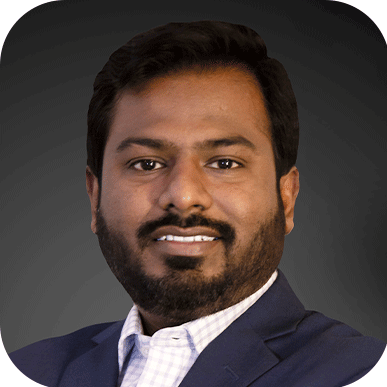 Jeevan has over 16 years of professional experience in Cyber security, IT, and project management combined. Having started early his career at the age of 18, he has been passionate about technology and security from the start. Jeevan has worked with several multinational tech companies such as Microsoft, IBM, and Accenture.
Padam Kafle
Head of Information Technology & Automation, Aster Hospitals UAE.
Ahmad Altarawneh
In his career Path, Ahmad has served several critical high-level positions topped with serving the Irish Government Trade Agency "Enterprise Ireland" based in Dubai as a Senior Market Adviser and achieving verifiable metrics of over 180 Million Euros worth of Contracts, assisting 68 Irish Companies to set Global Strategies and globalize across the Middle East and Africa.
Gigi Mathew Thomas
Spearheaded Ittihad to be a winner of the SAP Quality Awards UAE in the Cloud Transformation Category, Best Digital Transformation Project of the Year 2021, Cloud Champion of the Year 2021, CIO of the Year (Diversified Group) 2021.
Imran Kannuti
Imran has 25+ years of working experience in the GCC region with multiple banking and insurance-based technology project implementations. Working as VP, Head of PMO International Business for Banque Misr, UAE, and Certified from PMI & Oracle, Imran is passionate about digitalization, Cloud and Transformation related innovations in the region.
Dr. Srijith Nair
Dr. Srijith Nair is a cyber and information security professional whose career has spanned industry verticals geographies (Middle East, Europe, USA), and sizes. He is the holder of several patents, a contributor to industry standards work, a speaker at conferences, symposiums, and roundtables, and an author of various journal and conference papers.
Zaheer Shaikh
He is the Chief Information Security Officer of Al Maryah Community Bank LLC, with 22 years of experience (IT) professional with strong expertise in IT management, Information, Cyber Security, and IT enterprise architecture. Has designed and implemented an automated tool-based vulnerability management framework that continuously monitors and detects Cyber threats and vulnerabilities.
Chitransha Mathur
Chitransha Mathur is a Strategy and Transformation professional with experience across industry sectors in Business Strategy (Corporate Strategy, Product Launch, and New Market Entry, M&A) and Operations Strategy (Margin Measurement and Improvement, Operating Model Design, Process Engineering, Program Implementation).
Vishal Anand
Senior management professional with 24+ years of experience in managing multiple disciplines across Information Technology, Destination Management, Retail, Hospitality, and Human Resources in world-class organizations. This includes 17+ years of experience in creating business & IT strategies, building high-performance teams, and implementing change across the organization.
Mohammad Qattash
He has 13+ years of experience in the hospitality industry and is responsible for the overall IT management of a group of hotels (Fairmont, The Palm | Th8 Palm, Movenpick JLT, RIVA Beach Club). He acts as the single point of contact for hotel GMs and HODs, Country Directors, vendors, and other business stakeholders.
Moayad Ratrout
Moayad Ratrout is experienced in technology and digital transformation that delivers exceptional products and services with a demonstrated history of working across multiple government verticals, helping deliver large-scale projects around the region. He is skilled in business transformation, digital strategy, and emerging technology.
Loubna Salah Mohamed Zitouni
Technologist and innovator, Lubna holds a strong experience in strategy, business intelligence, and complex projects with a twist of innovation & excellence. Expertise in solving complex issues based on data and predictive science; she spent the past 10 years managing, leading, and delivering projects and public programs in different sectors from construction to energy and economy.
Taha Hussain
Seasoned Information security professional with 12 years of experience in architecting, implementing, and driving security projects.
Faisal Ali
Executive Director with over 23 years of experience in government and private organizations. Specialized in setting up startup government agencies and large-scale IT infrastructure projects. Broad knowledge of high-end networks, platforms, and applications with a keen interest in Strategy, Business, and Service Delivery.
Shumon Zaman
A digital native with over 20 years of experience in digital disruption and transformations. With executive education from MIT coupled with Silicon Valley experience; Shumon brings a different mindset to delivering value having led global projects across Europe, the US, and the MENA region, and is currently leading Ali & Sons' digital transformation journey in Abu Dhabi.
Barbara Biro
Innovation Strategy, Fintech & Digital Transformation expert, Futurist, and Speaker with broad experience in the MENA region through working with Citibank, Mashreq, Standard Chartered Bank, and Rakbank heading the digital transformation. Advisory board member of Surefire Capital in Canada and Strategic advisor of Housing Finance Bank of Uganda. Publicist on the US #1 Digital Banking portal The Financial Brand.
Dr. Fene Osakwe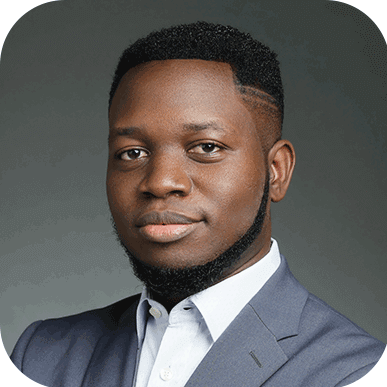 Dr. Fene is a multiple award-winning cybersecurity advisor for organizations, businesses, and several boards. He has worked in 4 continents of the world and has over 10 professional IT Recertifications. He was invited into the exclusive Forbes Technology council – an invitation-only community for world-class CIOs, CTOs, and technology executives.
Ahmad Musa
He is a creative Senior Finance Business Partner, Senior Financial Planner, Analyst, and Strategist, with a strong emphasis in FP&A, Management Accounting, Data Management, Business Intelligence, and IT Management with 25 years of experience. His experience is within the Banking & FI industries, which spans multiple banks in the UAE.
Kelly Machado (EMCEE)
26 years in IT Industry, consulting firms, and the costumer side. Very passionate about Communication AI and Digital Transformation.
World Cloud Show Moderators
Mona Sulaiman
Through her work as an entrepreneur, Mona wants to narrate stories of women who are unable to express themselves, and who are still deciding to create their own paths. Her responsibility as an Ambassador is to spread awareness and remove all barriers that come their way to follow what women love.
Prof. Hossam Elshenraki
Excellent in how to use social engineering to investigate crimes online and in teaching how to use open-source intelligence in a criminal investigation. Prof. Hossam has commanded all distance learning programs and tests and exams online and corrected the answers. Also, he has compatibility with the teaching curriculums with the measures of education quality.
Dr. Eng. Suaad Alshamsi
She embarked on this journey in the aviation industry when she joined many leading companies as a part of her training in the aircraft engineering field such as Messier Bugatti, Honeywell, Kunz, Airbus, and Boeing. She joined emirates airlines as the first aircraft engineer and now she is working as a senior manager and technical advisor for Etihad airways.
Charul Chaturvedi Jaitly
Charul is the Co-Founder and Managing Partner of Mātiti Group and the CEO of Mātiti People and Mātiti Green. She is a Published Author, Multiple Awards Winner, an International Keynote Speaker, and also the Winner of 'Mrs. UAE International 2021' Pageant. and with 12 years of experience in architecting, implementing, and driving security projects.
---
Fatima Barman
A graduate student of Information System Security at the University of Dubai, who is conscientious. Enthusiastic to go above and beyond further grow and develop existing skills and apply the expertise in a real-time environment. A consistent track record of commitment and engagement during academics and given work-related responsibilities.
Reem Al Mosabbeh
Reem Al Mosabbeh was titled the youngest female Emirati Tech Entrepreneur that runs an IT solutions house and was recently featured in Entrepreneur Middle East, Innovation Arabia 13 MIT, Global Entrepreneurs EOGSEA, TechStars & Dubai Chamber. She is the founder of a Tech Firm called Retech and the co-founder of Unipreneur Inc.